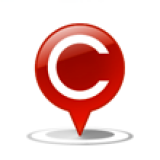 Smart Cities: Citizen Perspectives Sought
LocalCircles and the Bureau of Indian Standards are now working together to develop standards for Smart Cities. Based on the work done in the last 3 years, we would like to seek your inputs on issues you have observed with Smart Cities Mission as well as key expectations you have from a Smart City.
Below are the initial expectations from a Smart City that some of you had shared with us at the start of the mission.
1) 24X7 supply of Power and Water
2) Effective waste collection and disposal system
3) Efficient Public Transportation
4) Good Air Quality
5) Citizen Oriented Governance
6) Smart Policing and very low crime rate
7) Disaster and Emergency Readiness infrastructure
8) Over 75% planned housing and roads
9) Availability of jobs
10) Good education, health and recreation infrastructure
more
1) Open plots/spaces are used as dumping ground.
2) Citizens also use such places to urinate, consume alcohol or other non-social activities.
3) On such plots, some people do the business by growing pigs and selling them; this is nuisance for residents.
4) Major issue during festival (or even personal basis as well - may be politically linked) celebration. People dig the road to laid pandals, using loudspeaker as per their wish and nobody can control it due sentiments of the people.
5) Anybody can burn anything on the road and nobody will question that person.
6) Roads digging happens by different entities. There is no co-ordination within themselves. Once they finish the work, there is nobody to question them about quality of work done by them.
7) In Pune, there is an example that one restaurant cum bar is opened adjacent to the school and there is ladies hostel opposite to this bar. Definitely this person must be stronghold and complaining against him by anybody may loose his life. There is no anonymous complaining system in the city.
more
You come to Bhubaneswar, the number one Smart City in the country. You will find every thing, that should not be there in a smart city. It has become a business to get financial support from the Center.
more Mumbai Municiplity MCGM has become so big that it can not handle such a Big City.This should be divided in to 3.1) For city up to Bandra and Sion 2) Fer Western Suburb i.e. from Bandra to Dahisar and 3) From Sion to Mulund and up to Mankhurd.This will improve the services to a great extent.
more