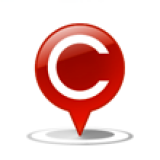 Skilling for Jobs of Today: Inputs Sought
One of the biggest issues in India is that most of the employed people are underemployed and many of those who are unemployed don't have the skills needed. On the other hand, companies have job openings but candidates don't meet the criteria. In such a scenario it is critical to Skill India effectively. Via this post, we want to seek your very specific inputs on helping identify roles/positions where there is a shortage of skilled workforce.
We will ensure that from Budget to Skill India, atleast the Government is aware how Skill India mission has to be modified so people are right skilled to find jobs and those under employed can get better jobs.
We look forward to your inputs!
more PRESENT philosophy of employment can never generate employment; it will kill the opportunities. traits required for the job must be honestly matched with the abilities possessed by the people hired and proper performance evaluation system should be evolved.
more
Not only this, identification of marketable and profitable products of both conventional and non conventional AS WELL AS THE INSTITUTIONS FOR RESEARCH AND DEVELOPMENT LIKE 'NPL, NCL, DMRL, DLRL, MMTC, RR LABS shall be given re-birth.
Energizing District Industries Centers, formation of District Development Councils, Expanding Services of STCs are also necessary besides Technical Training and , PREFERRING ONLY THE SKILLED AND TALENTED IN AND FROM PROFESSIONAL EDUCATION INSTITUTIONS please.
more Total education should be changed to include skill sets along with Pure bookish Knowledge - Till then the Jobs problems can not be resolved
more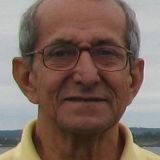 It is said that if you read, you understand little, if you hear, you understand little more, if you see, you understand more and if you do, you understand it fully. I have written in other forum also, let there be lacs of ITIs, Thousands of polytechnics and hundreds of engineering colleges.
There is hospital attached to every good medical college. Similarly, let there be one industry be attached to every engineering college. It should be made compulsory for each industry to take vocational trainees (in proportion to its work force), apprentice trainees and graduate trainees. Engineering college, should charge minimum fee but should earn through taking projects from industries.
In the primary school itself, "less teaching more doing" should be followed.
Selection of teachers should not be on the basis of marks. A high scorer need not be a good teacher due to his inability of speak, express before the students.
Remuneration for teachers should be comparable to that in industries to attract good teachers. Today teaching is last preference. Generally in colleges retired experts go for teaching. Young person does not prefer teaching.
more
Preferring Bit Questions instead of Precise since 90s resulted in reduction of Subject Knowledge and Skills.
more Yes, portals like naukri.com and monster.com have job openings displayed. But, if you look at most of these, they are high level and there is not much clarity on what the job entails. There is a perennial confusion between responsibility, skill and experience. While these portals would be one place to look for jobs, the other way is for everyone who hires to put up a list of skills in a common place. It could start with those who pay GST and these skills could be integrated with the GST portal. All the GST payers could add the skills they need for their jobs in the next 6 months. This does not have to be detailed. This would give an idea of what skills are needed and the Skill development tailored accordingly.
more
There are several ways to identify skill shortages:
1) Websites like Naukri.com should be scanned to see which are the skills which are in high demand.
2) Employers organisations should be polled to find out which are the positions experience the highest rates of exits.
3) Small employers' organisations should be also polled, which will show up the skills shortages among less-educated people like carpenters, drivers and plumbers..
4) A subject called 'Hobby School' should be made compulsory in all government schools and colleges, and recommended for all private schools.
This subject will attract the youngsters. Hobby School will be different for different ages. Here the student will choose each year, a different hobby to learn and practise. The List of Hobbies, developed by the Skill India mission, will, at the lower classes, include skills in short supply such as plumbing, electrical, carpentry, mason, gardening/farming, cooking etc, which are in perennial short supply, and can easily be practised in school.
At the higher levels, it will include higher order skills in short supply such as writing, AI, customer service, research and development, problem solving, team leading, installation of different types of plants, project planning and management, starting new small businesses etc.
Skills India has to think out of the box, and the team should include youngsters as well as veterans. They should continuously develop learning and practise modules for each of the skills, drop the obsolete ones, and create new ones.
more