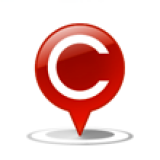 Making HealthCare Consumer Oriented: Inputs on Issues
Some of you have been writing to us to take up the issue of healthcare malpractices, overcharging, negligence regularly via different circles and emails. With this post we would like to seek your inputs on each and every malpractice in the healthcare industry that you are a family member or friends have been subject to.
Below are some of the issues you have listed in the past. Kindly share as many inputs and share the link of this post with near and dear ones on whatsapp so they can share as well.
We look forward to your inputs!
Issues identified with Healthcare
1.Patients are asked to take unnecessary tests.
2.Rate of tests like MRI, CT scan etc. are way higher in private hospitals than outside.
3.As a money-making exercise, many hospitals straight away suggest surgeries in cases where it might not immediately be needed.
4.If the patient has insurance, the hospitals keep them admitted for a longer duration of time and bills are inflated.
5.Patients are kept on ventilators even if there is no chance of recovery.
6.Room rates in private hospitals are very high.
7.Many private clinics/hospitals encourage to pay bills in cash and also give forged bill.
8.In place of generic medicines, branded costlier medicines are recommended.
9.People with health cards, medical insurances extra also lured into unnecessary treatments, procedures and surgeries.
10.Doctor's compensation is linked to revenue contribution in many private hospitals.
11.The grievance cells in private hospitals are terrible
12.Customer complaints are not addressed properly
13.Patients are asked to get admitted even if they don't really need admission and room.
14.Patients stay in the hospital is unnecessarily prolonged for additional revenue.
15.Unnecessary tests are ordered just to increase revenue.
16.Consultation fees in private hospitals is very high.
17.Room rent in private hospitals is similar to 4 and 5 star hotels.
18.The rates of tests are also very high in private hospitals compared to the outside labs.
19.Patients with insurance are charged more compared to the others.
20.Patients from EWS section entitled to treatment are discouraged by making them buy expensive medicines and do extensive paperwork.
21.There are long waiting times to see the doctor.
22.Appointment system is not up to the mark in many hospitals.
23.There is corruption in most departments at Government hospitals.
24.The disposal of various kinds of wastes is a serious issue.
25.Medical devices used for patients are charged at MRP or even above MRP.
26.There is no transparency in billing at most hospitals where prices of medicines, consumables and services are not itemised.
more Is there any sector which is performing and carrying out their constitutionally assigned duties & responsibilities towards general public? Please suggest and accordingly try to find out the suitable remedies of correction.
more Its quite tricky to deal with this subject. However, it would be certainly good that Government focuses on making Government/local bodies Hospitals excellent in its services so that excellent treatment is available. There can be two categories - one for those who cannot afford expensive treatment and the other paid services.
Similarly, Government should also focus on education in its institutes making it good quality. Now these two requirements viz. health and education is privatised which is mostly in the hands of politicians.
more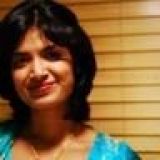 Has the BIS taken up issue of billing standardization?
more സ്വകാര്യ ആസ്പത്രികള്‍ രോഗികളെ അവിശ്വനീയമായി ചൂഷണം ചെയ്യുന്നു, ടെസ്റ്റ്‌ ലാബ്സ് ചേര്‍ന് ഒരു വന്‍ മാഫിയ
more
നിങ്ങൾ എന്റെ വിവരങ്ങൾ വിശകലനം ചെയ്യണം, കൂടാതെ ഞാൻ നല്ല ഐടി ജോബ് തിരയുകയാണ്. മലയാളി സഹപ്രവർത്തകരില്ലാതെ ഞാൻ പ്രശ്നം നേരിടുന്നു
more
Patients are forced to purchase medicines from the hospital pharmacy only, at a high cost. Out side medicines are available at discounted cost (10 to 20%) of MRP.
more
Many times the particular area wise prescribed medicines are only available with those medicines shops who are just in that vicinity, other places you will not get it ,so what will you do? Even if you are travelling you won't get that medicine with brand in other cities also. That's why govt.is trying to force the doctors to write only generic named medicines n not the brand names. But govt has not succeeded so far. Even govt has asked doctors to write medicine names in first Abcd, alphabet, which can be easily read.
Sir, Kaliyuge sanghe shakti. No where patients unions are there, no bus travellers unions, cinema goers association like railway passengers association, or daily commuters association so we don't have collective voice.
more