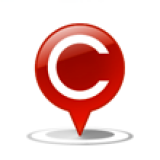 Issues with Customs for Make in India Exports
The success of manufacturing or Make in India is key for job creation, earning foreign exchange and India's economic growth. However, from time to time, we keep hearing about the various issues businesses face in regards to exporting goods outside India. LocalCircles is working with Govt of India to identify all customs related issues in regards to exports. If you or a family/friend has experienced them, do share at the earliest.
We look forward to your inputs!
more
Nothing is happening. This needs action
more
labour reforms? what about that?
more Deliberate attempts to capture all the authority to offer benefits at the will of the Political Class, hopefully will decrease now. While all laws need to be observed their interpretation should not be left to those who can misuse them. Litigations arising from interpreting the statutory provisions should be resolved within a definite time limit.
more
Indian Business is improving but the main problem is Marketing and quality is poor as only for local sales only considering the maximum Population as Illitrates or poor in spending money.
The right flow of money within the country can improve the Market value of Products also the Quality.
Both the fields should work in parallel Economy flow as good wages in all sectors and Better products at reasonable price tags.
When we allure our buyers on our own products it will improve the Export capability of India also.
Our own people must admire our products first.
All Vegetables and other products must come in the market with Proper cleaning and filtering. All products must pass the quality value.
Also each n every goods as well like people now love our automobiles and ready to invest money also.
more
These most important issues of public/nation needs have been ignored after Gulf War. Even Industrialism was set aside. Quality of all including a fire stick, plug, socket, Regulator etc., had been mismanaged with ambition to ever replace.
The State Trading Corporations ; Export Promotion Councils ; RR Labs etc., were also ignored after '95.
There is absolute need of energizing the District Industries Centers, Industrial and Technical consultancy Organizations, Export Promotion Councils, State Trading Corporations with the object of Tahsil-wise, District-wise Self Sufficiency for all livelihood and Industrial Infra for maintaining good quality reducing making Costs , Marketing Costs and Transportation Costs to IMPROVE THE ECONOMY OF INDIVIDUALS AND INSTITUTIONS AS A WHOLE please.
more
I personally feel that there was a big conspiracy against India like Partitions of India and religious differences were part of it seeing the capability of our work forces.
If we go back to the Indian History even before Christ in Short and see the History of Indus Velly Civilisation we can judge that India was the big Industrial Market for the world.
But after 16th century our Business started superceded by the western world new science & Engineering our own people started getting attracted toward New Inventions and discoveries and surrendered themselves to the Business of the other countries of the whole World.
Second thing to run our Business only in country Population Growth was initiated to consume all the country made items and because of poor quality could not gained the strength in the international Market.
Thirdly all other countries in 17th and 18th century started thinking of New Science for Human civilisation but India isolated himself from rest of the world only concentrating to save his own religion and Partition desputes.
Manpower also deported from India to work and settled down in other New Countries.
We have to control our Population and improve the quality of Living in India so that India should share the world market and keep on improving its respect and Business.
There are many countries those can help India to become a good Industrial place now.
We have to increase our Industries and also give education to all people of India with such motives to gain international market.
more
Exact identification Sri RANVIR ji . Invasion diluting India and Indian Wealth was and is the motto SINCE THEY CREATED AN ATMOSPHERE THAT 'INDIA' DO NOT KNOW INNOVATION AND MAKING FOR LIVELIHOOD . History proved the Exporting Capacity of Indian made Articles.
India proved the best in identified utilization of Natural befits for not only in Tools and Equipment but also Healthcare through Natoropathy and Aayurvedic Medicine serving AT FREE OF COST.
Sri Mohan Das Karam Chand Gandhi , the renowned Advocate with his dedicated prophecy in general then itself CALLED FOR USE OF 'SWADESI' ; Ban of Liquor ; Honourable Status of 'FEMALE MODESTY' ; Special care and attention towards uplift of downtrodden poor together with HERITAGE OF THIS COUNTRY.
SINCE THE GROUND FACTS OF ANCIENT INDIAN HISTORICAL DEVELOPMENT AS WELL AS THE KNOWLEDGE TREASURE OF FREE EDUCATION had been suppressed and cornered by Foreign Rulers on invasion and Swallow of Wealth of this Country JUST UTILIZING THE INEVITABLE DEPENDENCY DUE TO PAUCITY AND POVERTY resulted by internal Quarrels with in Kingdoms and invasion by Foreigners ; ; ; IndianS forgotten their own previous GLORIES OF Excellence and Knowledge in not only building but also increasing the Gold Mines.
This is why, Ex President Sri Pranabh Mukherjee in his Independence day Massage to the Nation in 2013 AUGUST IN DETAIL NOTIFIED THE NEED OF RE BUILDING, REINSTATING THE THEN SKILLS QUOTING THE UNIVERSITIES LIKE Nalanda and Banaras Universities.
HE ALSO ALERTED SUGGESTING PEOPLE PARTICULARLY GENERAL PUBLIC TO BE VIGILANT AND IN TIME TO REACH AND URGE THE RULING Governments notifying their inabilities and disabilities being faced in Life-lead.
CONCLUSIVELY, Since the majority of Land, Waters, its Treasure like Minerals, Metals and Natural Produces are kept with States in concluding the Lists of 7th Schedule THOUGH THE CONSTITUTION SPECIFICALLY MANDATED BOTH INDIAN UNION as well as the STATES TO BE BOUND TO THE DIRECTIVES CONTEMPLATED IN THE CONSTITUTION , States in the long run of exclusive powers vested in Jammu and Kashmir State , decades back itself started seconding J & K State AND SUCH ARE, TAMILNADU, KERALA, KARNATAKA, MAHARASHTRA, aligning DELHI , WEST BENGAL ETC., and this crucial concept is being penetrated in the minds of SOME POLITICAL PARTIES AND, UNIONS CONNECTED WITH POLITICAL PARTIES .
This is recently even aligning different Communities LEADING THE WHOLE ISSUE CONVERTING TOWARDS AN UNSOLVABLE COMMUNAL ATTACK aimed at absolute dilution and devolution of INDIA forever. SRI MODY IN HIS 1ST SPEECH AFTER 2014 ELECTIONS IN AMERICA STAGED THAT WITH THE VESTED PARTICIPATION OF SUPPORTING PUBLIC, DEVOLUTION AND DILUTION of India will certainly be eradicated.
THERE IS ABSOLUTE NEED TO REALIZE AT NATIONAL INTEREST SINCE THE OTHER ISSUES LIKE PENETRATION OF DRUGS, WINE, PUBS, HOLIDAY EVENTS TOTALLY TRYING TO DILUTE INDIANS AND THENCE DEVOLVING INDIA '''' WHICH WAS QUESTIONED Sri Mody BY INTERNATIONAL COUNTRIES in his Foreign Trips .
This is why, I had many times reiterated that India need a Marshal Attempt or a Marshal Law or President's Rule for continuous 10 Years. [ I had requested President of India explaining inevitable conditions on 2nd August 2013 which was acknowledged by Undersecretary on 8th August itself ]
more