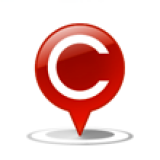 Inputs Sought on Call Drop situation
Many of you in the past have actively participated in the surveys on state of mobile call drop in India. This is one area where no or little progress has been made by the service providers in the last 6 months. We would like to seek your inputs on experiences in the last 6 months so the same can be presented to the new Government. For reference, below is the last survey. This is a an issue that must be addressed.
LocalCircles Call Drop Survey
Only together, we can make this happen!
more Things are worsening day-by-day!!! TRAI must take up this issue, especially at the time of any emergency, with the Service Providers who are only interested to open new accounts and change plans for improving the balance sheet of the service provider with hardly any consideration for betterment of service quality among its customers.
more
What is the use of giving input?
We have been giving input from past 6 months and there is still no improvement observed.
more I use Airtel and the problem is rampant
more My experience with Vodafone is not bad. I have rarely experienced call drops.
more