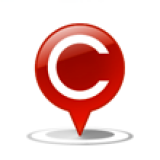 How should the next Government take Aadhar forward
As the next Government in India soon takes over in a couple of weeks, we seek your very specific inputs on how should Aadhaar work going forward? Should it be used for subsidies distribution, identity validation and surveillence. Are there other use cases? How should a balance be struck between using it to bring transparency and protecting privacy of citizens. Below are the key issues and solutions as identified by you last year in regards to Aadhar. Kindly use them as a reference. We will then make a submission to UIDAI and MEITY so actions can be taken based on these inputs.
We look forward to your inputs!
Making Aadhar Better - Solutions identified by Citizens
1.The entire Aadhaar data should be highly encrypted to prevent breach
2.Reissuance of Aadhaar should be made completely online
3.Old Aadhaar cards having just the year of birth should be updated with the complete date of birth
4.Just like a driving license, Aadhaar could also be given a 20 year validity
5.The process of getting corrections on an Aadhaar card should be made simpler
6.Aadhaar should be linked with all ID cards including PAN and voter card
7.Once the death certificate of a person is issued, Aadhaar should automatically be deactivated and its number should be mentioned on the death certificate
8.Agencies handling the Aadhaar paperwork should train their employees well so that mistakes in making an entry could be reduced
9.Aadhaar customer care should be made better responsive and a turn-around-time should be specified for each kind of grievance
10.Information on the Aadhaar official website should be kept up to date
11.Agencies should coordinate to issue an Aadhaar card with the birth certificate of a new born
12.Aadhaar card should be made valid for all functions for an Indian citizen, including payment of Taxes, Voting, Provident Fund/Pension/Gratuity payments
13.Better technology should be used to capture figure prints at the time of applying for Aadhaar card
14.An Aadhaar card complaints redressal system could be launched
15.All vendors given the task of making or handling Aadhar information should be required to give undertakings where they are subject to significant penalty and arrest in case found guilty of compromising/leaking Aadhar information
Issues with AADHAR - Citizen Inputs
1.There have been some cases where the AADHAR data has been leaked to some private vendors and is used for marketing and fraudulent purposes
2 In case someone loses their AADHAR card, getting it reissued is a tedious process
3.Getting corrections made in an AADHAR card is a time consuming process
4.AADHAR card only should the year of birth and hence cannot be used as a proof for date of birth
5.There is no validity on the AADHAR card which makes it impossible for anybody to identify if it is currently active or not
6.Parameters like name and address and many times incorrectly spelled on the AADHAR card
7.Many government authorities accept an AADHAR card blindly without understanding the pros and cons
8. AADHAR cards are not linked with other similar entities like PAN card, voter ID card etc.
9.Even after a person dies the AADHAR card can still be used at various places
10. Some agencies who have been outsourced the AADHAR paperwork handling use temporary and untrained staff which leads to mistake in the final card
11.Columns like husband's name, father's name are sometimes empty even after filling them in the form
12. AADHAR customer care is unresponsive
13. Many addresses and center details listed on Aadhar website are wrong, defunct and are thereby causing citizen inconvenience.
more Yes Sarmaji, Hope SC will uphold the importance of Aadhar as against its own order stating Aadhar should not be mandatory for opening bank account, mobile connection, etc........Instead SC must have made the order for enhancing the security of Aadhar data, stipulated heavy punishment for those misusing Aadhar data. At the same time, Central Government must also be catogorical about its stand on Aadhaar and clarify to make Aadhar breach free encrypting it's data giving citizens confidence.
more
True. SC HAS CONSTITUTIONAL responsibility in directing Corruption and Security Controls MANDATING AADHAR AND IT'S LINKAGE TO ALL INCLUDING VOTERS LIST AND VOTER ID.
SC cannot/shall not ignore Safety and security measures of either NATION OR PEOPLE AS FAR AS MONEY AND SECURITY CONCERN.
more Aadhar Card data must be made breach-free in such a way it is encrypted so that it is fool-proof. Citizen or entity misusing the data must be punished heavily with fine and imprisonment. Thereafter it must be linked to all transactions including driving licence, voter card, pan card, any kind of insurance, passport, FIR so that entire history of the citizen is known. Nonetheless, care should be taken in such a way that only related information is revealed to the users in that area of transaction/operation so that misuse can be avoided. Again in case of person misused the same, he is subjected to rigorous punishment. For example, in case of passport application process, separate police verification can be done away with. Similarly, driving licence process and its renewal can be decided. Supreme court should not intervene in this area except in exceptional circumstances and there also, it should not act in unison with the central government.
more
These are Citizens Security and National Security measures. SC SHALL UPHELD AT NATIONAL INTEREST. Individual Privacy/Secrecy provisions SHALL NOT CAUSE LOOT OF PUBLIC AND NATIONAL ECONOMY AND SECURITY.
It is high time for implementing it as a Constitutional Mandate.
more Aadhar must be linked with all Documents,like Voters card,Driving licence.All financial transactions etc.
more
Loans, Deposits, Donations, Shares, Debentures, Bank Lockers to be covered. Cellphones, Sims to be sold on Aadhar
more
1.Sr. Citizens who are having difficulty in getting their biometric done should have an alternative.
2. Though Aadhar is not a means to prove citizenship, many illegal immigrants have Aadhar card. Process should be devised to cancel their aadhar cards
more Aadhaar should be considered as National ID and all transactions should be allowed- financial or otherwise- to make life confortable to citizens as time is money and people want that any service provided by Govt. Departments should be hassle free with least time so that citizens can concentrate their energy at the work they are in. For any correction in address in their aadhaar cards, the facility for this should be available online and the related fees for that should be automatic debits to their bank accounts. Thwre is long way to go by Govt. To provide service to its citizens in other Govt. Deparments other than Aadhaar Card as, i repeat, time is very important factor for its citizens.
more
Aadhar stands as Security weapon for Finances, Ssfe Tool to locate Fraudsters and Terror Groups
more