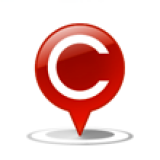 Further actions to remove VIP Culture: Inputs Sought
Many of the members in this circle who were there in 2016-17 may remember how some of you raised the issue of eliminating red and blue beacons from vehicles which was taken up by LocalCircles (attached survey from Mar 2017). Subsequently in May, 2017, the Government announced the removal of beacons from vehicles of all lawmakers, bureaucrats and judiciary.
Yesterday, the PM spoke to many MPs about further staying away from VIP Culture. Below are some of your past inputs on what other actions are needed to reduce VIP culture in India. Please review them and share specific inputs on what other areas suffer from VIP culture and the needed action.
We look forward to your inputs!
Further actions needed to eliminate VIP culture:
1) Removal of the word VIP from tens of thousands entrances, doors, lounges and entry gates
2) No VIP darshans at temples across India
3) Removal or Drastic Reduction of VIP/EQ quota in Railways from current 80,000 seats per day.
4) Delay in aircraft or train departures due to VIP to have hefty penalties
5) Travel for families of VIP to be ticketed like common citizens
6) Any car with sticker VIP to be challaned by Traffic Police and spot removal of sticker
7) Only the top most 50 individuals at national level and 5 individuals at state level to get VIP security
8) All VIP passes for various events to be abolished.
more This is just one step of banning red beacons, but VIP culture among all civil servants starting from all levels is serious and need to go, for really developing our nation as every government officer is behaving like he is government and all senior people expect special treatment in all walks of life, which has to be corrected to make all nationals equal as in most developing countries, hope more action is seen in this direction too
more
1) Remove unnecessary and extra security
2) No special treatment shall be given including the Jam of traffic and its signals (Exception in case of President, PM,CM).
3) No special quota shall be given to VIP.
more
Ifully agree with my friends here. There should not be any barricade when MPs or ministers are moving in their official vehicles It does create a traffic jam at the cost of a common man. Besides if there is no beacon or a sticker on the car then no panic will be there and the minister will travel and observe the difficulties a commoner face. It will be a great step if the VIP culture of yesteryear is withdrawn with full force. These people have been elected to solve the problems of a person on the road and not to override their rights of travelling on the road S.Sanyal
more First and foremost it is important to ban zero tragic for VIP movement..
more First and primary action should be to remove all barricades along the route through either a PM, President or any other delegate moves. Secondly, why there should be more 100 vehicles as convoys to these officials? Policemen or security to be instructed to behave on humanitarian or ban traffic blocks till the last convoy is passed. This block results inconveniencing patients to reach hospitals ( patients like of cardiac,, patients in sinking stage, presenting expectant mother to reach hospital etc.Can we expect second term Modi incorporates this ?
more