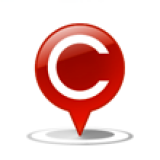 Energising Indian Bureaucracy: Actions needed within 100 days
Many of you who have been a member of this circle know that LocalCircles has taken up the cause of energising the bureaucracy and given public feedback to Modi Government 1.0. Some of the inputs have been incorporated as well and we feel that Secretaries of many Govt of India ministries have done good work.
As Modi Government 2.0 soon takes charge, it is critical that bureaucracy is energised and motivated immediately with clear KRAs given and performance metrics defined. However, the key challenge anticipated is energising the junior levels with Central Govt, the State Government and District Administrations. We seek your very specific inputs on what should be done in the next 100 days so the bureaucrats at central, state and local levels increase their focus on good governance, development and serving the citizenry.
We look forward to your inputs!
more I fully agree with Shri Ajit Manke and elaborate ,my view on the same.
1. To make bureaucracy efficient and more people oriented following needs to be done immediately: (a) Change all designations such that it ends with word Sewak for example "Mukhya Abhiyanta" shall be "Mukhya Abhiyanta Sewak". They must change their attitude and feel that their existence is for Public Service and they are not Rulers (b) Eliminate use of paper communication altogether. Get applications or grievances on line through emails. If , for any reason any application/ grievance is received as a hard copy, it must be scanned and its further treatment is through computer only as soft copy - with remarks/ recommendations/information needed etc. (c)Paper /file movement from one table to another must be within a specified time - defined for each category of application/ grievance/ subject. (d) On completion of such time the file automatically moves to next table/ Dept. with a remark on service record of the defaulting table person that he failed to perform in given time. This remark cannot be altered by any one including President of India. (e) If such remarks exceed say Five (prespecified no.) during one calender/financial year,the person loses his/her annual increment; if such remarks exceed say Ten (prespecified no.) during one calender/financial year, the person loses his/her first promotion opportunity; If such remarks exceed say Fifteen (prespecified no.) the person loses job. No explaination/ennquiry is necessary as it is a machine record. (e) Every Govt. employee MUST be in specified (different for different depts.) uniform given by Govt. Two sets to be given with a predetermined washing allowance. (Each employee must wear a name plate with Designation on his/her uniform at chest level.
(f) There must be intercom connections only at every table with a suitable automatic exchange.
(g) Facility to call outside office through a manual tel. exchange is available to only afew selected executives. (h) Entire office premices should be blocked for all cell phone frequencies.
(i) For imergency outside caller should call at a specific no. at Manual exchange who would hear the imergency and connect to required employee. he will record the callers name, tel. no. from which he called and the nature of imergency told. This would be in addition to recording of conversation. This information shall be immediately sent to his/her boss on his/her Computer.
(j) There are too many levels which impedes work. Today we have Clercks, Section officer, Asst. Secretary, Deputy Sec., Addl. Sec., Sec., Pr. Sec., Dept. Chief Sec., and Chief Secretary. Asst. Secretary, Deputy Sec., Addl. Sec., and Pr. Sec. levels be eliminated. Decision and communication must be doneonly one level above Section Officer.
Above modifications are expected to reduce staff expenses by 50% and increase good disposal of issues by 100% thereby reducing the backlog to zero in 12 to 15 months.
In addition to improvement in Executive efficiency there are other areas that require immediate attention of GOVT. Those are as follows:
1. Improve Connectivity of high speed Internet for every part of the nation.
2. Make transactions thorough Bhim and PAYTM as well as Debit/Crdit cards of Nationalised Banks without deduction, to encourage cashless transactions.
3. Introduce Transaction Tax at all Banks and wthdraw currency above Rs. Fifty. All other taxes like IT, GST, Corporation/Municipality Taxes Etc. be wthdrawn. % of transaction tax be determined accordingly.
4. Generation of Solar Energy is promoted and all possible roof tops and all Irrigation Canals are covered with Solar Pannels.
5. Promote installation of charging points in urban area as well as along Highways to start with. Also promote research in fast charging of automobile batteries.
6. Time bound research to generate cheap Power from Tidal energy.
7. Plan to cut Petrolium Import to 50% in 5 years.
8. Identify items for import substitution and promote substitution.
9. Use our foreign offices to identify scope of new items to be exported and increase quantity of present export.
10. Take Justice to people by
(i) Making Tahasildar, S.D.O. and Session Courts mobile, so that no villager has to travel more than 10 Kms.
(ii) Litigants have to submit all evidence in one go i.e. submision of application as well as defence must be complete. No new evidence can be submited unless Judge is satisfied that existance of such evidence was not known to the party earlier or it came into existance later.
(iii) Date for hearing MUST be fixed with agreement of both the parties and the Judge. Hearing will take place on scheduled date even in absence of any Party/ Advocate. If both Parties are absent the Judge may dismiss the case. If the judge is absent for any reason, both the parties are compensated for their travelling expenses and loss of wages etc.
(iv) To reduce possibility of Appeals, the judgments MUST be speaking and reasoned judgements covering every point raised by applicant as well as non-applicant.
(v) Dates and status of cases etc. should be available on internet as it is in case of High Courts.
(vi) Grampanchayats should submit Plans for improving Production/ Productivity of land in their area. Allocation of money for the area should be on the basis of such Plans only.
(vii) Damages to crops by Wild Bores, Elephants, Deers, Monkeys should be handled at State
level or the farmer should be allowed to defend his teritory of farm ( even by shooting) or suitably compensated by the State.
RYK.
more
I hear West Bengal is on the verge of becoming a rogue lawless state. Even children and girls are being punished for saying Indian greetings, house-to-house being searched and citizens being lynched. Can the Central Govt. save Bengal using CRPF before thousands of innocent people die? Or are we going to watch and think it is "their" problem.
This may not be a part of local circles agenda. But extremely urgent! Every life counts.
more The govt has to give importance to administration research field
more Absolutely true. Modi proposes and bureaucrats dispose. Bureaucracy has no interest or buy in to government policies and strategies. Most bureaucrats feel that Modi wave will recede and there will be as usual affairs. There may be some acceptance at secretary levels but at grounds level, hardly any changes. Unless, Modiji reforms bureaucracy and make every person in the government accountable, performance measurement and clear template for actions and results. Example, any public interface department shoudl have a maximum of 1 week turnaround time with action taken and reply given, positive or negative. Today, government departments have no compulsion to act and respond. for all government schemes, Modiji should appoint an Chief Implemetation Officer ( CIO ) who works directly under the minister and has a dedicate representative in each state to supervise roll out and implementation. Strengthen project management skills in government, make every MLA / MP accountable for responding to public inputs, grievances, let there be a central oversight and PMO should collect information on each of its elected representatives. Last mile conenctivity is most crucial for successful implementation of government policies.
more Open all civil service posts of all categories for ex servicemen with relaxation of age and see the efficiency of these new entrants ,good disciplined cadre will enter in this lateral way .
Train all ex service officers for group one servicesand when they qualify due to age relaxation let them enter and see the performance .
After 1962,1965 war aftermath many ex officers of army were absorbed as group one service officers and they did extremely well performance wise.
more