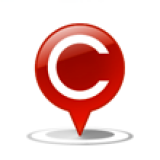 Electoral Bonds for cleaner election funding - Inputs Sought
Several of you participated in the LocalCircles polls on Electoral Bonds in the last few months. Here is the report on the same:
LocalCircles Report
http://bit.ly/electoralbond-lc
Other Media Reports
http://bit.ly/electoralbond-nie
The results suggest that while most citizens support Electoral Bonds they feel that donor anonymity could lead to lack of transparency and increased policy level corruption. Also there is a concern about shell companies being used to purchase electoral bonds.
Kindly review the same, share with your social media and other contacts so the disclosures can be improved.
If you have inputs on Electoral Bonds or Electoral Funding, please share the same as well.
more 1) Donors name must be known.2) No cash must be permitted 3)Electoral Bond can be introduced.The present Political system in India is full of corruption.
more Why should donors be annanimous? All the political parties are exploiting common man.
more
It is a fact that donor anonymity will lead to lack of transparency and increased policy level corruption.
more
The outcome of the survey study that "Citizens support Electoral Bonds for political funding but want donor identities revealed" is on expected lines, and now the citizens want this to be implemented on which the legislation should be enacted in this Parliamentary Session that could be helpful in this 2019 elections - complete transparency and accountability. It is good that the Election Commission has supported the transparency and accountability in purchase and donation of the Election Bonds. Let us move on from here.
more
You are adding supplements to the Survey Report. Helpful. Thank you.
more
Overall Regulations needed in Electioneering, Political Parties, Non-Convicted Contestants, Duty bound Code within and outside the Houses WHILE STRICT AND TRANSPARENT ENFORCEMENT OF IPC on Offences relating to Elections -Sec. 171-A to 171-J increasing the punishments that suit to 21st Century.
more