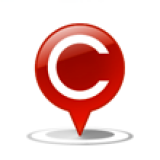 Content of Online Platforms like Netflix, Amazon Prime, Hotstar, etc- Inputs Sought
Recently some members raised the issue of lots of objectionable content and language being used in movies and more so in video series run by sites/apps like Netflix, Amazon Prime, Hotstar, etc.
With this post we would like to seek your inputs on what have been your experience with these platforms, what kind of risks do you see and how should certification of such content in India take place which is currently not under censor board.
Kindly share any additional specific inputs you have that will help in this regard esp now that children have access to home devices where these subscription based services run. We will then take this subject up with Information and Broadcasting Ministry, Govt of India and other associated departments.
We look forward to your inputs!
more Though the contents cannot be justified many times it is equally difficult to regulate it. As parents /elders, we can give fixed times to children to view channels showing nature, science, history, cartoons etc. it also means that the elders refrain from watching movies and other objectionable programs in presence of children. It all depends on one's perception.
more
What about content on youtube tik tok music.ly
more I feel no Government Regulation is required in such matters. If someone is so sensitive about content, please regulate such media within the Four walls of your house. Do not try to impose your sense of morality on others. Already enough self styled Moral Police roaming around like gangsters trying to impose their sense of morality on others.
more Let the government tackle the big problems like corruption, black money, declining of industrial output, unemployment, poor healthcare, water management and farmer distress . It need not interfere and waste time in inconsequential matters and leave it to the body of content producers and exhibitors (including streaming services) to properly rate their content and make it possible to implement parental controls on the shows to be watched by adolescents and children.
more
The online Platforms like Netflix, Amazon Prime, Hotstar, etc are ultra modern and needs to be restricted by certain guidelines.,
more