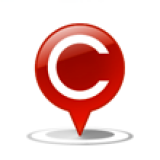 Mood of the Consumer Survey: Inputs Sought
Many of you participated in the LocalCircles Mood of the Consumer survey. Below is the final survey report which has been carried by multiple print, television and digital media outlets. You are welcome to share the same as well with your social media. They key message for the Government and Industry is: people have cut on discretionary spending in Aug-Sep 2019, likely to come back in the market in Oct 2019 but the spike may be temporary as in the 6 month outlook, only 31% see an improvement in their financial situation.
Mood of the Consumer Survey 2019 (Festive Season)
If you have inputs on what the Government and Industry can do to improve things, please share. If you have inputs on what people should do for better lives, do share them as well.
more
I served National Surveys for three decades-such snap studies are not to be taken very seriously,this is only academic without much practical applications
more
I feel very happy that sell of cars reduced. I wanted that low cost EMI should have been removed for buying cars in 2011 as, when, as a Project Manager I used to visit our site at Andheri, Mumbai. I had to travel from Vashi, Navi Mumbai to Andheri. But on 1st day itself, I took decision to use train and buses/auto rickshaw to visit the site instead of using car, because of traffic jam and more time consuming. Let car manufacturers use their extra manpower to open low cost service center in different locations. Government should stop 'Low Cost EMI' for buying car.
more You may cover towns for a better data base.
more
Every expenditure that an individual makes is DISCRETIONARY. So much talk is made by media of the much reduced sale of cars and other similar costly WHITE GOODS. But no one seems to understand that ...."Where is the space on roads in most major cities of India, that can accommodate more cars"? In my opinion the so-called low interest loans on such materials should be withdrawn completely.
more This is the reality like natural calamity. One has to pass through with patience and due diligence.condition will improve with more circulation of resources with innovative action plan of flexibility.
more