InfoStretch Solutions Pvt. Ltd.
https://s3-ap-southeast-1.amazonaws.com/localcircles-s/img/localcircles_b_logo.jpg
0
000
InfoStretch is a leading mobile application enablement company with a focus on development, testing, sustenance and monitoring. Our mobile solutions are powered by home-grown technology products and frameworks. We have been providing expert mobile solutions and services since 2004 to various enterprises to help them mobilize, monetize and thrive.
Ahmedabad - Zalod Highway
101-105 Block A, B/H Rajpath Club, S G Highway, Ahmedabad - 380054 Gujarat,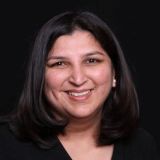 Passionate and driven leadership team that believes in building a great team to deliver strong development and testing solutions to its clients.
Sep 29
Share By Email:
Share