Some schools are spreading unnecessary panic
Dear Parent,
This is a security advisory. We request all parents to ensure that your children do not visit any public places like malls, theatres etc. in light of the current tension in the country.
We want our students safe.
We are following red alert security protocol at the school campus to ensure our students' safety. We request you to pick up your children on time today and be very vigilant with your staff.
Please find below key points to follow:
SECURITY ADVISORY  
•             Do not visit bordering areas of NCT.
•             Do not visit public places such as monuments, malls, hotels etc. till border tension de escalates.
•             Do not visit congested areas such as Chandni Chowk.
•             Do not speak to unknown people.
•             Do not hold any item for any unknown person. It could be an explosive.
•             Do not let children take any toffee or chewing gum. It could be rigged with explosives.
•             No purchases from street hawkers.
•             If you see any bag unattended for more than 8-10 minutes, inform the police.
•             Avoid public transport.
•             Do not hire new domestic staff as police verification not going to be effective in recent days.
•             Do not park your vehicles unattended on roads.
•             Do not use Valet Services.
•             Do not let anyone asking for charity to enter your house. They could be terrorists in disguise.
•             Avoid air travel for 72-96 hours till situation on border is ascertained.
•             Do not attend any calls from unknown numbers specially international numbers.
•             Students to go home straight from school.
•             Parents/Drivers should not stop on road outside school for more than 5 minutes.
•             Please have contact numbers shared with school available throughout school hours. Respond immediately when contacted.
•             In case of lock down, parents will be informed. Please pick up children personally as per advisory.
BE SAFE.
Regards
Communication Team
The Ardee School
Sujan Singh Park
more This is Very Good message.
No Matter, weather this Alert from Govt. or Any Individual Citizen of India,
We should see our Safety by ourself.
I & my family Vouch for this Alert.
Very Good Initiative
more
It is silly and churlish. This is not 1962/65. This is 2019 / Modi's Bharata.
Nothing to panic. Move around as usual.
more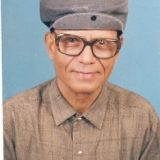 *# Read The Prime Minister and His Robot Wife** by Jitendra Kumar Sharma on
Amazon, a trenchant satire on western style democracy as it prevails in
Bharat, that is NOT INDIA. There is a chapter on Universal Basic Income, a
dialogue between the PM's Wife and Bureaucrats.*
On Tue, Feb 26, 2019 at 10:24 PM Anshu Saxena <
support@localcirclesmail.com
>
wrote:
>
more Dear Valued Customer,
Thank you for writing,
Support is in receipt of your mail and someone from 24 Secure will be in touch with you very shortly.
Warm regards
Support@24securenow.com
more