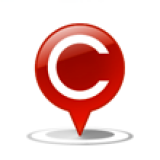 Rate a Brand or Service
Below is the link as requested for rating your good/bad experience with brands
http://bit.ly/rate-a-brand
You can rate brands/services in the following categories and more. So share your experience, get resolution through awareness and play a role in improving consumer service as a whole in India.
Airlines
Automobiles
Banks
Builders
Computer/Laptop Providers
DTH
E-Commerce
Hotels
Insurance
Logistics
Mobile Manufacturers
Mobile Networks
Security Companies
Water Purifiers
more The persons earlier working for Sales Tax/ Service Tax man the department so old mindset prevails and more over with glitches in implementation, the scope for corruption has increased
more Bank service of hdfc is so poor
more i HAVE LODGED ATLEAST THREE COMPLAINTS WITH NATIONAL COMPLAINTS BOARD REGARDING LOOTING BY THE HOTELS IN UTTARAKHAND CHAARDHAM DARSHAN ROADS,NOTHING IS THE OUTCOME SO FAR.NOW IT IS USELESS TO RATE THE SERVICES.
more It's not much effort to provide a feedback or support consumer service but it's more to do with WHAT IS DONE WITH THE DATA/INFO COLLECTED AND GIVEN AS A FEEDBACK
DATA IS POWERFUL IN THE INFORMATION AGE
DATA CAN MAKE OR BREAK A PRODUCT
INFO SHOULD BE "ACTED UPON" TO TAKE APPROPRIATE STEPS
FEEDBACK IS POWERFUL AND HELPS BOTH THE COMPANY AND THE PRODUCTS TO EVOLVE AND GROW
CONSUMER SERVICES AND FEEDBACKS ARE NOT JUST POST-SALES, IN FACT GOING FORWARD THEY WILL BECOME THE BACKBONE OF PREDICTIVE SELLING
SO REALLY IT'S NOT TO REFORM THE WAYS AND MEANS TO COLLECT THAT FEEDBACK BUT MORE TO DO WITH HOW SUCH FEEDBACK IS USED.
more