 Road hurdles
It was indeed a pleasure when the National Highway stretch from Sarai Kalae khan to Ghazipur was inaugrated as people of east Delhi suffered real hardship earlier and also during its construction. No less than PM of India inaugurated it.
However the pleasure will be short lived as a vendor stall has been opened next to bridge and people have started stopping to enjoy the items. On this road there is no foot traffic. Slowly the parking will grow and may lead to accidents or road blocks. Also once a stall is opened it will not be too long when more will get added.
Concerned authorities may look into this and ensure good work done is not spoiled.
Thanks
more removing one hurdle, to create another one is no joke, must have strict rules and regulation
more Have a firm policy about stalls. Permission location objective.
more absolute bang on article....
more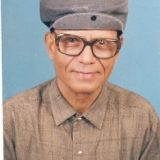 Thanks for your email re Transforming Delhi. Read for more ideas
*A most interesting book every library should have and all must read.
Author has lived in Canada. Canada and Marshall McLuhan figure a lot in the
book. 'Machine shall do for man what Man could not do for himself'.It is no
mere utopia. May happen anytime a la McLuhan! A trenchant satire on
Western-style democracy as it prevails in India today.Fact and fiction
entwine and abrase to sharpen the edge of satire.Regards,Dr.Usha Sharma*
*The+Prime+Minister+and+His+Robot+Wife&i=stripbooks-intl-ship&ref=nb_sb_noss
<
https://www.amazon.com/s?k=The+Prime+Minister+and+His+Robot+Wife&i=stripbooks-intl-ship&ref=nb_sb_noss
>*
*Click Above*
*Kindle &Paperback Editions at Amazon.com*
*[image: The Prime Minister and His Robot Wife] *
On Thu, May 23, 2019 at 9:01 AM ATUL ANDLEY <
support@localcirclesmail.com
>
wrote:
>
more Dear Valued Customer,
Thank you for writing,
Support is in receipt of your mail and someone from 24 Secure will be in touch with you very shortly.
Warm regards
Support@24securenow.com
more