Rheumatic Arthritis
I am a patient of Rheumatic Arthritis since 2013 and got treatment at Institute of Spinal Injuries,Vasant Kunj,New Delhi. Due to big rush of patients, doctors are not giving proper timing to hear the problem. Can any suggest experienced doctors for the same in NCR Delhi ?
more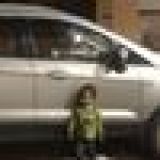 Contact Dr. Deepti at 9899967634
more My wife also suffers from same disease. Refer Dr. Rohini handa at appollo hospitals. Difficult to get new appointment but you are attended always.
more I am a patient since 1992 but a noted immunologist in Bengaluru has been my consult he is doing remarkable service if u wish contact me on
prasadncn@hotmail.com
more Borax n Boron for healing arthritis is the biggest secret of the pharma and Medical industry !!
more