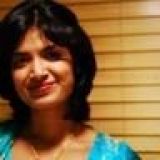 Put salaries of all delhi ncr environment officials on hold
I guess time has come for us to hold officials accountable for pollution. Its been 2 months since Diwali still aqi is 500+
If we dont do our job and collect money in a company, we dont get salaries.
If our officials in cpcb delhi environment dept, mcds, gurgaon and noida authorities are sleeping and in effective, why should they get salaries.
How can we start this? Why are the prime minister and chief minster not serious about this killer issue???
more
We also had the right to use our brains which we didn't. Despite ban on Fire Crackers,people went ahead and burst them. SC's farmaan are now sounding more and more like Tughlaki with people flouting it and Law Agencies sleeping over it. October through December and continuing even in the New Year - the Great Indian Marriage Season...it cannot be complete without the 40 bursts in the air...and crackers bursting right near the poor frightened horse's leg...these things our educated members are either not able to see or neglect them as they are patented copy right traditions which must be observed. Well so what if AQI is severe... population control measure I guess. Instead of blaming Officials if people were to do their bit...we would all be breathing good air.
more Rightly said, the condition of Delhi NCR is alarming, not only the pollution but the general living conditions are also an issue, no attention towards the general health and hygeine, so whosoever do not perform their duties should not get the salary, and why should we pay that much of taxes.
more It definitely needs to be taken up seriously but we will have to explore a foolproof legal angle and then file a petition accordingly to ensure strictest action against corrupt culprits. T. K. Raina
more Pollution is not a big enough issue to win them votes that is why politicians are sleeping.
more