Pepsi is suing our farmers
Of 1.05 crore each because they grew lays variety of potatoes without pepsi knowing about it. Attached article has more detail.
As a result, I commit to never drinking pepsi again. You are welcome to do the same.
more The farmers did something unethical, whether he is a consumer or a farmer, the rule is the same. Why did they grow the potatoes when they had a deal with Pepsi to grow the same only for the company? The farmers cheated a company, whether they are foreign or Indian and they have to suffer for their actions.
more Cold drinks like coke, pepsi et al are anyway harmful for one's health, environment (groundwater depletion), national economy etc.
more
The awareness has to spread throughout the country.
more Boycott their products till they withdraw the case against poor Indian farmers.
more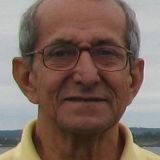 There should be a procedure where foreign companies making any agreement with larger number of people, must inform and take approval of government.
more