Delhi Mumbai air ticket for 45000
See attached What action is consumer affairs and civil aviation ministry taking? Any or they are not even aware
more They are hand in gloves with the Air liners.
more
It is our duty to bring the matter to their notice and seek redressal.
more What for DGCA is meant for. Impotent and will start blame game. Excuse for not having adequate powers with them.
more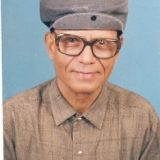 It is atrocious. Recently I was offered air ticket for the sector Delhi-Mumbai(Vistara)-Mumbai-Paris-Geneva(Air France)-Geneva-Delhi(Ukranian Airlines) for 51000. So, Vistara operated leg would not have been more than Rs.5000/-!
more