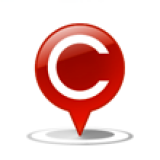 Corruption in Telangana in last 12 months: Inputs Sought
LocalCircles has just embarked on its annual India Corruption Survey. As we conduct this survey, we wanted to check what has been your experience in the last 12 months (Sep 2018 - Aug 2019) in regards to bribery and corruption.
In the 2018 Telangana survey, 43 pct citizens said they paid a bribe in last 12 months and most bribes for paid for police, property registration and land issues. Below is the full report of India Corruption Survey 2018 including Telangana.
http://bit.ly/indiacorruptionsurvey2018
You may share the link with others to create awareness and reduce bribery and corruption in Telangana and India.
more
No work is being done to solve the grievances by GHMC except saying that the problem is solved. The Pollution Control Board and Anti-Corruption Bureau do not reply. Revenue department is hand in glove with the land grabbers. Recently at Malka Cheruvu, Upparpally the public park is stolen and I have lodged the complaint with Police, Revenue and GHMC etc without any action
more
Is it possible for local circles to proceed legally against Governments.
more The development in Telangana is 3 fold where as corruption is 6 fold,mainly in property registration,Land related issues and Municipal permissions to name a few.
more I feel that going in for statistics in corruption in any part of India, is
a futile attempt. Any such survay must have a objective, What is the
objective of of this survey? Can we eradicate corruption? Take the case of
Chennai. I notice that the two wheeler rider has a helmet, but where? NOT
ON HIS HEAD, but hanging elsewhere on the vehicle. He has also a pillion
rider. He has no helmet. The order of the Hon'ble Madras High Court says
that that the rider of the two wheeler as well as the pillion rider SHALL
WEAR the helmet. But in the busy MOUNT ROAD NO ONE DARE TO STOP THEM OR
"CHALLAN" them.
You are travelling in a reserved compaartment, but have no reservation, no
RAC no WL. Still you get LOWER BERTH, whereas a Sr. Citizen, of age 80+
was allotted a TOP berth, and. was ADVISED by the RLY OFFICER,"take it or
leave it and go to General coach. THIS HAPPENED IN A SOUTH BOUND SF
EXPRESS FROM @@@@@. .
The BSNL customer lodges a complaint on line and get REGN. NO. WITH MIND
BOGGING DIGITS. Even after 7 dats, no one to attend. He goes to the JTO
office in his jurisdiction. He wants to meet the JTO to remind him. The
,"line man" interrupts him. He enquired ,"what is the matter?". The BSNL
customer explains. The Line man says,
," Thumhara complain ko bool jao. Mere saath aao. Mein Teek Kasroonga"
.The customer sits in the carrier of the Lineman's by-cycle and takea him
to his house. The lineman takes exactly 8 minutes to diagnose the proble
and recty the same. Rs. 300.00 was paid by the customer in the process.
The author must realise that problems faced by common man will NEVER END
OR REDUCE. Becuaswe, more and more common men will come to India from
GULF or RICH COUNTRIES and will buy properties and they are READY TO
PAY ANY "TRANSACTION FEE" to get licences,permits, registrations etc.
.
Some may consider my reaction as inappropriate, but facts will always be
bitter to read and digest.
M.Balachandran
On Mon, Aug 19, 2019 at 2:56 PM LocalCircles Manager <
support@localcirclesmail.com
> wrote:
>
more It is said in Central Government corruption is getting controlled but not in Telengana - It is flourishing
more