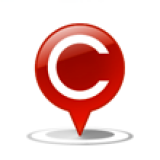 Corruption in last 12 months in Delhi: Inputs Sought
LocalCircles has just embarked on its annual India Corruption Survey. As we conduct this survey, we wanted to check what has been your experience in the last 12 months (Sep 2018 - Aug 2019) in regards to bribery and corruption.
In Delhi 46 pct citizens said they paid a bribe in last 12 months and most bribes for paid for police, property registration and land issues. Below is the full report of India Corruption Survey 2018 including Delhi.
http://bit.ly/indiacorruptionsurvey2018
You may share the link with others to create awareness and reduce bribery and corruption in Delhi and India.
more The currption has increase in Delhi trafic police sevral times.
more Corruption has increased after BJP govt. In fact higher money is demanded. Govt. Officials are misusing the authority. I am custom broker, daily affected by corruption in govt. offices.
more Why are we talking about corruption in Delhi and not in the country ?
We all know that FCRA bill passed by NDA govt is the mother of all
corruptions as it now provides
1. Contribution by foreign co.s to political parties in unlimited amount
retrospectively from 1978.
2. Donator doesn't need to disclose his name nor the amount.
Are these provisions not totally contrary to the RTI act n Principles
ofTransparency ?
What was the objective of such provisions ?
Corruption has today become totally subjective n hence we can never
eradicate it in India.
On Sun 18 Aug, 2019, 1:47 PM LocalCircles Manager, <
support@localcirclesmail.com
> wrote:
>
more
Are the bribe givers prepared to give their names and contact details as well as the names of persons to whom they paid the bribe and how much the bribe was along with for what purpose the bribe was given? I am quite sure that the response to this would not even be 5% of the bribe givers.
more
dear Padam Law dont threaten the people threaten the employees who are taking the bribe do not understand why are u saving them, i am into tendering and i have to pay bribes in each department of delhi govt. to get my valid payment during last 20 years , though it has reduced in other states but not in Delhi
more