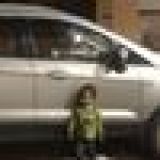 Chemicals in fruits & vegetable and tips to avoid them
Chemicals in fruits & vegetable and tips to avoid them
more very useful . thank you.
more
tO BE ON THE SAFER SIDE FIRST LET US WASH THE VEGETABLES WITH FRESH WATER.
more
The video is not working.
more A useful post by Mr Iqbal.Along with the video, if there was a written text that could be printed, it would have served as a ready reference at any time to apply the test on an available fruit or vegetable.
more Good one for public awareness. However, we must educate our law makers, law enforcers who are part of us to make our fight against such practices successful.
more