Cab / Taxi service in Delhi
As a precaution to all team members, I would like to share the attitude and service provided by various Cab / Taxi agencies. In fact despite paying rented fare @km. they try to collect maxi. and more amount from a customer by giving various excuses.
Once my experience was with OLA cab, I booked from Gurgaon to Indirapuram. During transit, driver captured longer route saying every turn that you will get heavy traffic and jam. Even he has not bothered what I was suggesting him knowingly the traffic condition and shorter route
On arrival at destination, he demanded 1050/- plus double of tole tax. I asked him to give receipt and he refused. Since tole amount was paid in front of me, I refused to pay demanded fare and called customer care of OLA cab.
It was shocked to me when customer care person started negotiating the fare amount in stead of resolving the issue by calculating genuine fare and tole. Ultimately I have paid the amount told by OLA CC person. I have taken photo of that cab details which is attached.
Sorry to say but it is happening with other many people
more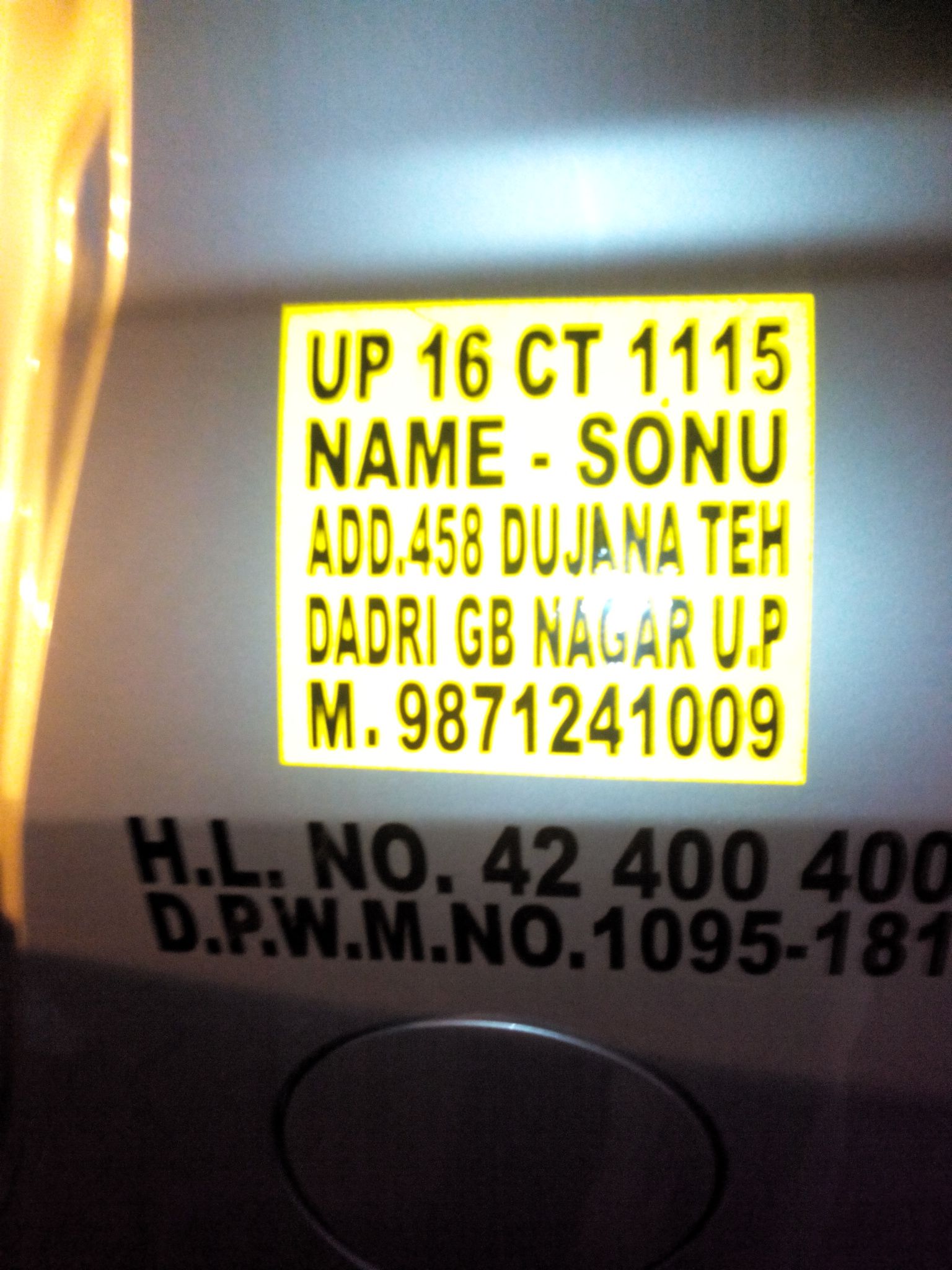 Due to Government inefficiency, private operators are allowed to carry on the business. Initially they provide good service and slowly they show their real colour of cheating the customer to give benefit to the owner.
Government control over this type of exploitation is very poor.
more
Mr. A.K.Shrivastava is 100% right. Has put a police complaint?
more
In Delhi taxi & autoriksha drivers are notorious for their cheating practices & misbehaving with passengers especially those who are coming from outside the city. It is culture in Delhi to empty the pocket of a passenger as much one can. RTA & cops too are indifferent to the woes of passengers.
more
India is changing fast. You have to be BAHUBALI, Politician or Bureaucrat (IAS, IPS, etc) to deal with such goons.
more