 Ajinomoto or MSG - fssai stand
My question today is for fssai - why is MSG still being added in Chinese food in India. Why its not banned? Will fssai act? Read below everyone. To show you support this stop eating chinese foods friends till Fssai bans it.
According to the World Health Organisation (WHO), lead is a cumulative toxicant that affects multiple body systems, including your liver and kidneys in particular. It is especially harmful to infant and pregnant women as it can cause damage to the central nervous system in children. Since lead is a heavy metal it can get stored in the teeth and bones, where it accumulates over time. In pregnant women, prolonged exposure to lead can result in miscarriage, prematurity, low birth weight, etc.
MSG, short for Monosodium glutamate, is an amino acid found in your body and most foods. It is a flavour enhancer commonly added to Chinese food, canned vegetables, soups, and processed meats. When consumed in excess, it can cause several health issues, including a headache, nausea, sweating, weakness, chest pain, tingling or burning in the face as well as neck and other areas. It is claimed that MSG can cause asthma and even brain damage.
more
It must be banned through implementation Govt. rules. This issue should be highlighted to Ministry of Food and Drug immediately by Local Circles Team.
more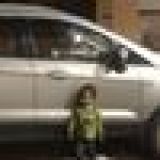 it should be banned straight away - as there is a direct co-relation between MSG & fast food
more The duty of FSSAI does not end with declaration that such and such items are bad for health. They should also make awareness programme or send the details to concerned department to make people aware. For the last 10-12 years I am hearing that MSG is bad for health but find no public awareness programme has been initiated to ensure that people do not consume the lead infested condiment.
more Business understands profit, not health! Otherwise, why Cigarettes, Guthka etc are allowed to be manufactured and Chairman/MD of those organisations are awarded as leaders in our society? So we have to live with poisons, my dear.
more