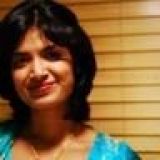 Air Quality circle
Last year the local circles after many of my requests started this circle on improving air quality. Below is the link
https://bit.ly/2QE6ZO3
I urge each member to join the circle if u care to breathe clean air copy paste and send this to all your whatsapp friends in Delhi.
Localcircles please invite dr.harshvardhan and all air experts and lung doctors, even punjab and delhi cm and let us ensure we get better air to breathe this year.
Sincere request please.
more I suggest that we request the heads of following institutions to nominate the concerned EXPERTS in their organizations:
1. AIIMS
2. IIT DELHI
3. Delhi Government ( Dy CM)
4. Delhi/NATIONAL Institute of heart & lung
5. ARAI (Automobile Research Assn of India) - wrt to Auto emissions
6. DG, CGHS / Minister/Secretary of health and Environment from GOI
May be few will not bother or nominate an inactive or non expert, but possibly some good persons may get involved.
SK Bhatia
more Waste dumped to be removed in three days.
more
Excellent initiative. I have joined and contributed an article. Ask Dr. Harsha Vardhana too, to join.
more Air quality in Delhi can improve if we all residents of Delhi/NCR really wish. These residents specially include all government officials and elected leaders because they have concern to their personal needs irrespective of needs of all citizens.
Source of pollution need to be sincerely addressed with stringent actions on all associated. NGT is not a practising organisation. Vehicular pollution increases primarily because vehicles are not allowed to move without hindrances caused by civic agencies and police department and also by some people taking undue advantages of public facilities.
Another reason is road and environment dust caused by construction activities without following the norms and good practices.
The question is, "Do we all really deserve good environment when some of us are responsible to spoil it."
more