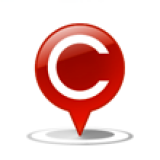 35 pct residents want to quit NCR due to pollution: Inputs Sought
The LocalCircles Air Quality survey of 2018 brought out a revealing statistic. 35% of Delhi NCR residents said that they would leave the city if given a choice due to the poor air quality. Below is the link to the survey report.
Delhi NCR Air Pollution Survey 2019
As we go into October 2019, we seek your specific inputs on what you are planning to do to prepare for the poor air quality season and what according to you should be steps that Government must take on high priority. Do share the above link on your whatsapp, facebook, twitter etc. and remind Delhi, NCR administrations and Central Government so they do all possible.
more we are to blame ourselves. children making projects on pollution in schools and being driven to school in Diesel guzzling SUVs. Raavan dahan and cracker burning on diwali and weddings or on winning cricket matches taught as a custom. we feel proud in breaking law and smuggling crackers to our home through shady grey markets. we feel ashamed to go to a place in metro or DTC bus- it lowers our standard. fuel guzzling luxury vehicles show off status.
more We are suffering from coal burning. I filled a complaint no 1295131 to CPCB in 2017 but still no work has been done . they says we raised letter to MCD n mcd raised the challan that is. but problem is still pending. our govt. system is base on linger on process, no responsibility.
more More %age want to enter . Govt should issue visa ..
more
Administration can do NOTHING on Air Pollution. The only actions that can be taken are by the PUBLIC.
People saying that IF THEY HAD OPPORTUNITY, they would leave Delhi.... I just ask.... WHAT ARE YOU WAITING FOR? Let us not try to fool ourselves and others too.
more These citizens are just drama makers, they are just mouthing to move but if given choice wont move out. I wonder that if 35% people wants to move out of a place due to some reason how is that problem existing even in the first place. This much percentage of people can change everything.
more