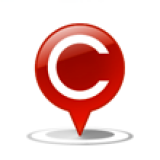 31 pct citizens of Gujarat paid a bribe in last 12 months
Thank you all for participating in the Indian Corruption Survey. In Gujarat 31 pct citizens said they paid a bribe in last 12 months and most bribes for paid for police, property registration and land issues. Below is the full report of India Corruption Survey 2018 including Gujarat.
http://bit.ly/indiacorruptionsurvey2018
You may share the link with others to create awareness and reduce bribery and corruption in Gujarat and India.
more
I am an American Citizen of Indian Origin.
Guide people how to report and who are
the Politicians responsible to protect People?
Navin
________________________________
From: LocalCircles Manager <
support@localcirclesmail.com
>
Sent: Friday, October 12, 2018 12:11:20 AM
To:
navinjp@hotmail.com
Subject: "31 pct citizens of Gujara..."
more
Property Registration is venue for maximum corruption. There are multiple forms apart from the Sale Deed and Registration. These are for Index2, Property Card, Change in name for Property Tax, Electricity Bill. If corruption is to be seriously eradicated in Land And Revenue Deptt the only solution is 100% on line with single form for sale of property. This will ensure that once the sale deed is made and registered the others like Index2, Property Card, Property Tax, Electricity Bill all should be taken care of automatically.
more I am currently in the process of transferring my duties to Mr. Bhavesh. Kindly contact him at
finance@saraffoods.com
or on +91 7574801388
more