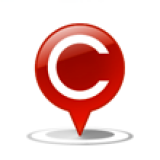 2017: Making Gujarat Better
As we go into the New Year 2017, we seek your inputs on the top 3 things the Government of Gujarat should focus on in 2017.
So, kindly go back to the key issues faced and suggest what is it that the State Government should get done in this year to improve the lives of citizens, improve governance and Make Gujarat prosperous.
If required we will conduct polls and submit the key priority areas to the Government of Gujarat as a collective citizen ask.
We look forward to your inputs!
more
All GOG Departments/ Municipalities/Semi Govt. departments etc. should strictly appoints Gujarati speaking people for various vacancies. Also Domicile criteria of people living in state for more than 30/50 yrs. must be implemented for safe guard of Gujarati youth so that they may not remain without job in own state. Since some times, most of Govt. departments in respective vacancies keeping clause that Gujarati/ or Hindi speaking may apply. This means that all India candidates may take opportunities and may secure job in Gujarat, leaving behind unemployed Gujarati youth. Some times it is seen that more than
30 to 40 % vacancies filled by outside people in GOG departments. This leads to frustration among Gujarat youth than they are indulging in various ways to show their anger. This is very precarious situation n Gujarat and must be tackle positively by GOG. on priority basis. Govt. himself shouldn't prove deadly ringing bell for Gujarati youth. My earnest and sincere request to all concern.
more IN CERTAIN GOVT OFFICE AFTER FILLING OF FORM IT REQUIRES GOVERNMENT STAMP OF RS 2 TO RS 5. FOR THAT PERSON HAS TO GO AND FIND OUT WHO IS GIVING THE STAMPS WHICH IS WASTE OF TIME. GOVERNMENT SHOULD ENSURE THAT OFFICER SHOULD USE PAPER WITH SUCH STAMPS OR THAT STAMP AMOUNT SHOULD BE INCLUDED IN THE CHALLAN OR THEY SHOULD HAVE FRANKING M/C.
more ALL GOVERNMENT OFFICES COMPULSORY HAVE POS M/C AND SHOULD ACCEPT CHEQ. NO CASH, THEN ONLY PEOPLE WHO ARE WITHOUT BANK ACCOUNT WILL OPEN THE ACCOUNT
more ALL CORPORATION OFFICER OR ALL GOVERNMENT OFFICER SHOULD BE ACCOUNTABLE AND SHOULD BE TRAINED TO RESPECT THE CITIZEN AND SHOULD SOLVE THE PROBLEMS OF THE CITIZEN. THEY SHOULD NOT ASK TO GIVE CERTAIN PAPERS WHEN OTHER SIMILAR PAPERS ARE AVAILABLE. SOME TIME ITS MESS WITH SO MANY DOCUMENTS WHEN ASKED. IF ONE HAVE UID THEN YOU NEED LOCAL ADDRESS IF UID IS FROM ANOTHER STATE. LIKE SO MANY THINGS. ALL CLERKS/ OFFICERS SHOULD BE TRAINED TO RESPECT CITIZENS AND THEY SHOULD KNOW THAT THEIR PAY IS FROM THIS CITIZENS ONLY
more THERE SHOULD BE WEB SITE TO COMPLAINT TO ALL RTO. LIKE BLUE LIGHTS AND WRONG/HARSH DRIVING. RICKSHAWS WITH AND BUSES WITH MULTIPLE HORNS/AIR HORNS WHICH IS AGAINST THE RULING OF SUPREME COURT.
more