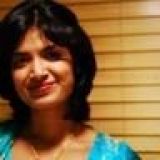 20% plus school children in Delhi are hypertensive
This is such a troubling statistic. Shout out to Chief Minister, his deputy and all others in Govt, teachers, schools and parents on cominh up with a plan to take this number down to leas than 5% within 1 year.
Minimise junk food, reduce screen time, increase sports, reduce stress.
What good is it to have 50% doctors and engineers that we produce are hypertensive.
more Can this issue could be sensibly addressed by schools without involving the parents and their family members?
more We all in process to create money making machine. No one interested to give a good human being.
more My heart cries when I see such data, our biggest strength youth is becoming a weakest link in our economy. I think one must realize that health is the biggest asset which one can enjoy the most, otherwise billions and billions of dollars one has earned are useless and for hospitals only
more It's very important that junk food be junked. But we must learn from USA that sugar is a bigger culprit. Sweets be controlled
more