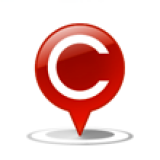 Reducing Pollution in Delhi - Share actions to be taken
The Delhi Government is taking a proactive approach to ensure air quality in the city this year stays better than past year. Here are your past inputs on what can be done to reduce pollution in Delhi. Kindly share any additional specific inputs you might have for the Government?
Possible actions to reduce pollution in Delhi
1.All diesel commercial vehicles older than 10 years must be banned in Delhi
2.Capacity of the Delhi metro should be increased so that people get motivated to travel even in rush hours
3.Pumps should be audited such that none are issuing PUC certificates with bribes
4.Open burning of garbage should be made a criminal offence and reporting this offence should be made easier and via mobile phones
5. There should be drone or helicopter based monitoring of garbage burning in Delhi with fast corrective action.
6.All street cleaning must happen with mechanised equipment and no manual sweeping/dusting must take place
7.No hot mixer plants to be used during Oct -Dec
7.Vehicles carrying cement/sand and waste should be completely covered and heavy a penalty should be imposed for non-compliance
8.Construction sites should be completely covered to prevent dust from spreading.
9. Work with Govts of Haryana and Punjab to ensure they have enough measures in place to check stubble burning.
10. Work with Central Govt to make sure there are enough seeders available for use to farmers in these states.
more
A few suggestions further on pollution control :
1. There are over 10 to 20 lacs junk unserviceable cars, scooters, commercial vehicles people have left them on road choking the roads.
2. The colony roads should be marked with a line out of which no on should park their vehicles. It will create order on colony roads. If possible, even the bigger roads also should be marked for parking within the lines.
3. At critical junctions, like traffic lights, the area should be marked in red where no one should park.
more It is really sad that all the steps envisaged and taken at times by the government are all anti people.
1. Why ban diesel vehicle if they are fit?
2. Why increase the congestion in public transport by giving free rides to women?
3. Why is the government not increasing the number of busses on green fuel?
The basic responsibility of government is to provide proper public transport and it is not doing its duty. If there is adequate public transport more and more people will stop using their vehicles ( as in Mumbai) thus reducing pollution.
The government should increase the green cover of the city in a sustained and monitored way and not for publicity . On Central verge and sides of roads. This would not only reduce pollution but also reduce the ambient temperature.
Why cannot the government have a green belt ( say 500 meters) along the border of delhi . This will become a very good oxygen lung for Delhi . It will also reduce if not remove the impact of dust storms from Rajasthan or smoke due to stubble burning by neighbouring states.
more [1] I am deadly against imposing BAN on the vehicles registered in the past if these are fit and satisfactory to run on road. Four wheelers generally have life for regular driving for more than 400,000 kilometers and the manufacturers can also define the life. Our socio-econmomic scenario does not allow to buy a new vehicle. Fitness should be given due Priority over the age in years if a vehicle has not been driven up to 400,000 kms.
[2] Dust due to construction activities has much higher impact on pollution. Construction activities need to be controlled and regulated before any action on personal vehicles.
[3] Discharge of any polluted material in open must not be allowed.
[4] Encroachments on roads must be removed allowing free movement of vehicles.
[5] Level of road discipline is quite poor causing disruption in smooth movement of vehicles.
[6] Any waste taken out of drains should not be permitted on roads. Such cleaning work should be done in the night from 00.00 hours to maximum 05:00 hours. Road cleaning by vacuum should also be carried out during these hours.
[7] Waste collection and disposal is very poor in our capital city. MCD needs to be reinvented and reformed with no corrupt mentality.
[8] Waste carrying vehicles and carts should be covered and not to be allowed during traffic peak hours.
[9] All roads must have recycled water availability along for plant irrigation and for cleaning purpose. No tankers should be seen in day time.
more No sops like free rides for women should be announced in public transport as it will lead to unnecessary load on public transport to the inconvenience to other user there by inducing public to use their own transport.
more public transport with green fuel help a lot.
Water sprinkling in morning/evening also help.
Mechanical dust cleaner on road also helps.
more