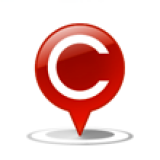 Corruption in Uttar Pradesh in last 12 months: Inputs Sought
LocalCircles has just embarked on its annual India Corruption Survey. As we conduct this survey, we wanted to check what has been your experience in the last 12 months (Sep 2018 - Aug 2019) in regards to bribery and corruption.
In the 2018 Uttar Pradesh survey, 59 pct citizens said they paid a bribe in last 12 months and most bribes were paid for police, property registration and land issues. Below is the full report of India Corruption Survey 2018 including Uttar Pradesh.
http://bit.ly/indiacorruptionsurvey2018
You may share the link with others to create awareness and reduce bribery and corruption in Uttar Pradesh and India.
more
Police is the most corrupt department in UP.
I paid Rs.500 to police department for clearing my passport file even though i never had any FIR in my nearest police station.
The verifying officer clearly asked Rs.1100 without which he was not clearing/processing my passport file.
I somehow managed to with Rs.500.
On any crossroad it is common to see traffic police involved in bribe instead of punishing traffic violators with traffic challans.
more Yes I agree Police is most corrupt force I went to times to lodge FIR for car accident and fraud case in my daughter bank account They didn't register FIR I lodged the FIR on line they didn't take action
more
I personally feel that extent of corruption has educed drastically in UP. At the RTO office at one time, one could get nothing done without hiring a TOUT, who had his cut shared with the RTO Officials. Now it does not happen at all. There is an outlined procedure for Driving Licences, Renewals, etc. and no where is corruption involved. I am a resident of Noida, so I know.
I do not understand why people cannot share their personal experiences openly? One Ms Meena Devi (Resident of Varanasi) is afraid of even giving any concrete example. If we remain scared, then nothing will ever happen. We must understand that the Bribe GIVER is more responsible for corruption than the Bribe TAKER
more Whatever I feel corruption is the only source for any work in UP. In this regard I feel no existence of government in UP. There is alot in this regard, which can not be discussed in detail here please.
more Corruption in U.P. remains unabated despite C.M's claim in curbing down. Go any where in the police stations, even in genuine cases F.I.R. is not registered and the bribe becomes the way. Police even ignores the orders of higher-ups and even the delay to follow the court orders unless you pay the money. Without stern action by the Govt. against the errant cops , bribe will not be stopped.
Similarly , Babus in the courts of U.P. or in any state Govt. offices things remain the same.
they donot even spare the retired sr. citizens. What a character govt. officials have got!!
more