Om Sai Total Solutions
stamp vendor, photocopy, internet, typing in Hindi and English, courier, mostly all kinds of office admin support,
Sector 4

Ghaziabad

372/6, sector 16, Vasundhara
Good service and at reasonable rates. Very helpful attitude.
Jul 29
Share By Email:
Share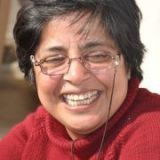 One of the most hardworking, down to earth team of brothers,. Almost always open, they have a generator- so even when there is a power cut, which is a regular problem in other shops, one can get work done.
Dec 28
Share By Email:
Share