National Heart Institute
National Heart Institute, established in 1981, is a land mark in the health care delivery in India. It was the first heart institute to be launched in India and the first private sector cardiac catheterisation laboratory to be established in the 'Southern Hemisphere'.

Surgical services include all kinds of closed and open Heart Surgeries like Coronary Artery Bypass Surgery, off pump bypass surgery (beating heart surgery), valve repair & replacement surgeries, aortic / carotid surgeries, congenital heart surgeries including blue babies and minimally invasive (Key hole) surgeries. It has modern Cath lab facilities where procedures like Angiographies, Angioplasties, Stenting of the Coronary arteries, valvotomies correction of birth heart defects and closure of holes of the heart, Electrophysiological studies, Radio Frequency ablation, Rotablation, Intra-vascular ultrasound, pacemaker and internal defibrillator implantation are carried out.

Apart from indoor treatment, the Institute also provides comprehensive medical check-up, i.e. Executive health check-ups, at nominal rates with a view to ensuring good physical conditioning and health of all individuals. Cardiac patients with other ailments are also admitted to this hospital, as specialists for diseases other than heart are available round the clock for consultation and treatment.

National Heart Institute is recognized by National Boards for post doctoral training and runs an active teaching and training programme in the specialities of Cardiology & Cardiovascular & Thoracic Surgery. It also carries out research in all facets of Cardiology & Cardiac Surgery.

National Heart Institute is recognised as a Collaborative Centre of WHO in Preventive Cardiology since 1983. It is an affiliate of the World Hypertension League and Heart Beat International.
New Delhi

49-50 Community Center, East of Kailash, New Delhi, DL 110065
Good place for cardiology. Staff is helpful and doctors are well versed in their work.
Aug 15
Share By Email:
Share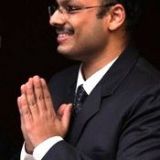 As detailed, a very good center for cardiology. Very good doctors. and good staff support.
Jan 11
Share By Email:
Share