Liver and Biliary Hospital
This is a hospital, specializes in Liver, Bile issues, Lab Medicine, Transfusion etc. Since the hospital is new, gadgets are also new. The charges are nominal.
New Delhi

Behind D2, Vasant Kunj
India's leading Liver & Biliary hospital & Dr. Sarin is the finest specialist of Liver dieseas.
Sep 1
Share By Email:
Share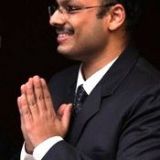 one of the best institutes dealing with gastroenterology
Feb 26
Share By Email:
Share
The emergency services are good, the room is clean and hygienic. The staff is responsive. The diagnostic charges are affordable. The canteen was good and for out patients, facilities are moderate.
May 16
Share By Email:
Share