Beauty Saloons
Beauty Saloons, a necessity for women & men too generally ask exorbitant prices for general services. The items used have fixed prices all over India. The service professionals are not qualified or poorly trained. The mindset is to cater to young crowd and charge differently too. No fixed prices are displayed which is contrary to Fair practice.
Outer Ring Road

New Delhi

Saraswati Vihar,Outer Ring Road, Pitampura, New Delhi, Delhi 110034, India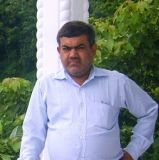 Strict monitoring of such saloons, which have sprung up rather too many in no, is required to follow fair trade practices.
Feb 22
Share By Email:
Share