B B Super Store
this place deals with stationary and manages to find you things that your local stationary shop may not have. a perfect spot to look for that missing pen in your stand that has this favorite shade of ink you prefer to use.
New Okhla Industrial Development Area

G 20, Sawetri Market, Sector 18, NOIDA, UP (near PNB)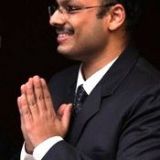 Good place to get your stationary, and ideal if you are at Atta anyways.....
Feb 27
Share By Email:
Share