Functioning of the Parliament Winter Session: Citizen Survey Results
92 % citizens say, a paralysed parliament affecting economy negatively
94 % of citizens say that the functioning of government is affected due to logjam
91% of citizens say that the blocking of Parliament is not in national interest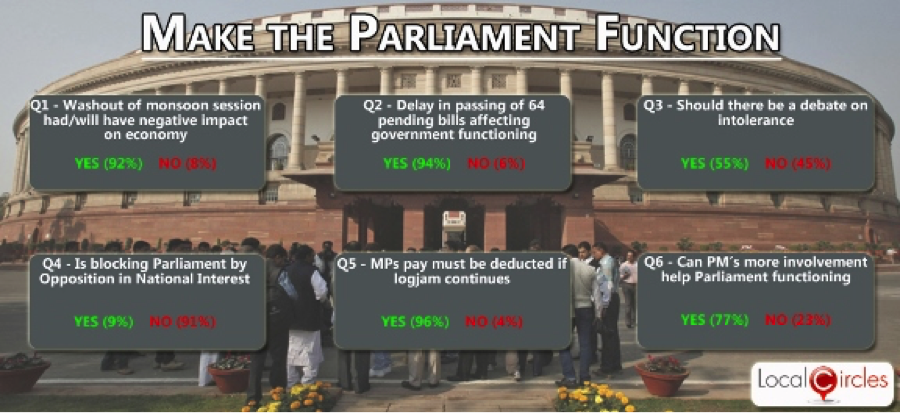 New Delhi, India, November 26, 2015 – LocalCircles (www.localcircles.com), India's leading citizen engagement platform today announced the results of the largest survey on the upcoming session of the Parliament.
With over 13,000 citizens responding to each one of the poll questions, it provides a collective pulse of how common citizens feel about the upcoming session in the Parliament.
The winter session of the Parliament is scheduled to commence today. The last two sessions of the Parliament - summer and monsoon sessions have been a washout due to government and opposition at loggerheads. As a result not a single bill was passed in the Parliament nor was any official business carried out.
Localcircles.com which enables citizens to engage in local and national governance for better urban daily lives carried out a poll asking citizens questions about the functioning of the Parliament and what could be done to ensure better functioning of it. The bulk of citizens are disappointed by the functioning of the Parliament. And 92 per cent of them feel that it is affecting the economy at large. Around 94 per cent feel that it is also affecting the functioning of the government.
Interestingly, on the subject of 'rising intolerance' in India, raised by celebrities, writers and intelligentsia of all kind, citizens are divided. On being asked whether this subject should be debated in the Parliament only 55 per cent said yes and 45 per cent said no. Intolerance is likely to be an issue that could negatively impact this session of the Parliament. Hence it is important that both the opposition and the government take into account what the citizens think.
To ensure, what Urban Local Bodies are delivering, is in sync with the citizens' collective pain points from a civic service standpoint, online citizen communities are being enabled across 200 cities of India to bring together citizens and urban local bodies so they can get and stay connected for the cause of Swachh Bharat. Such connectivity will also enable urban local bodies to easily mobilize citizens for Civic Awareness Campaigns or seek expertise/volunteers for various initiatives.
Enclosed is the summary of the poll and the detailed findings from the six polls conducted: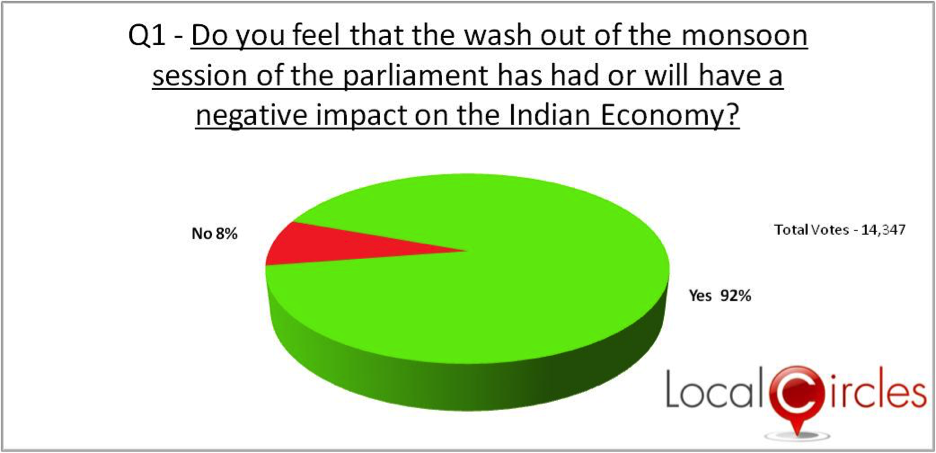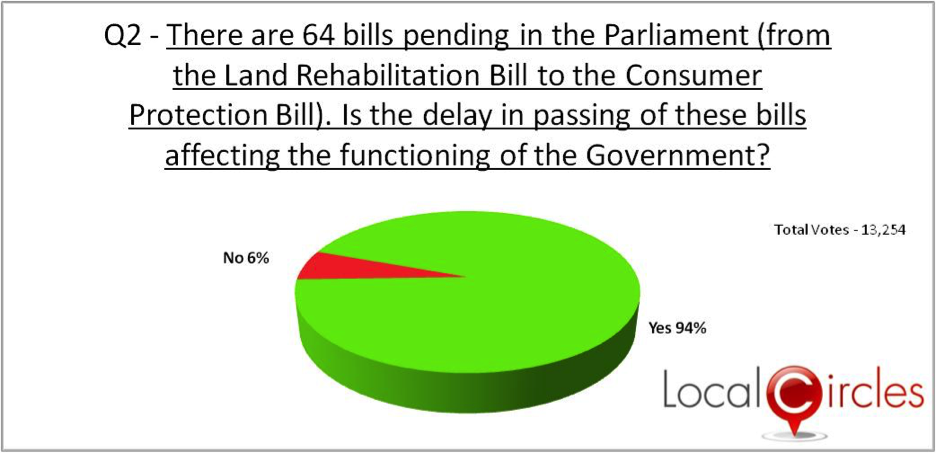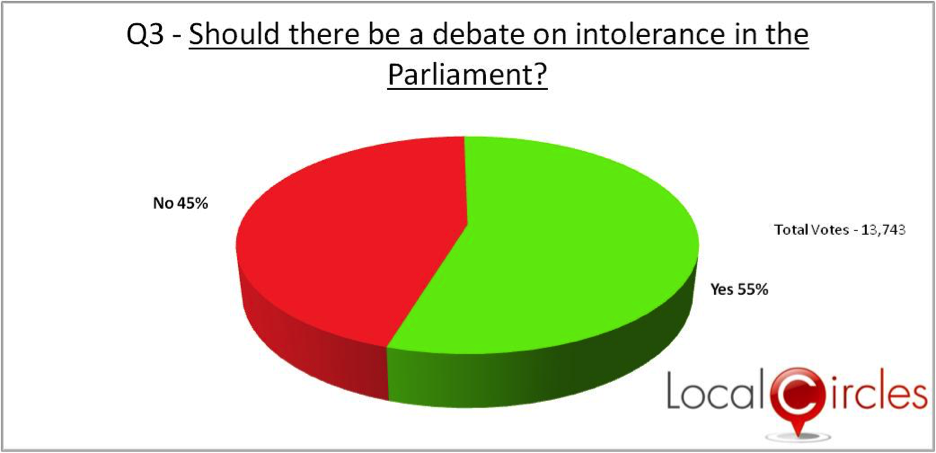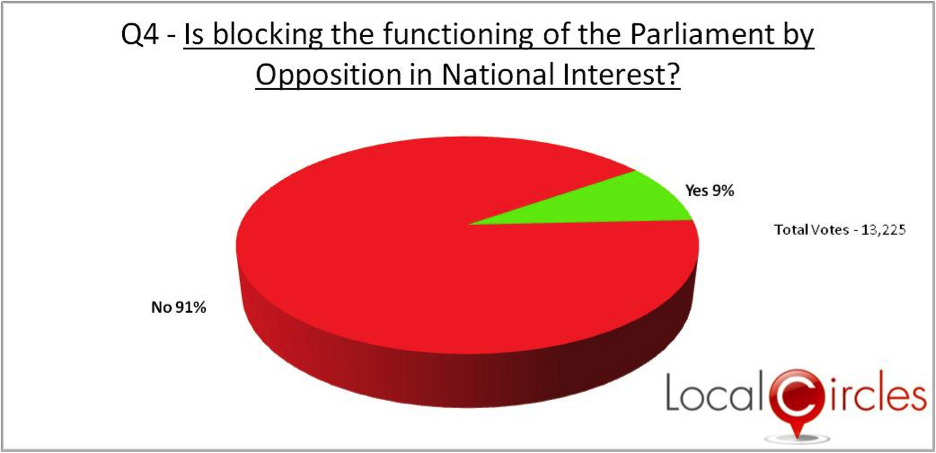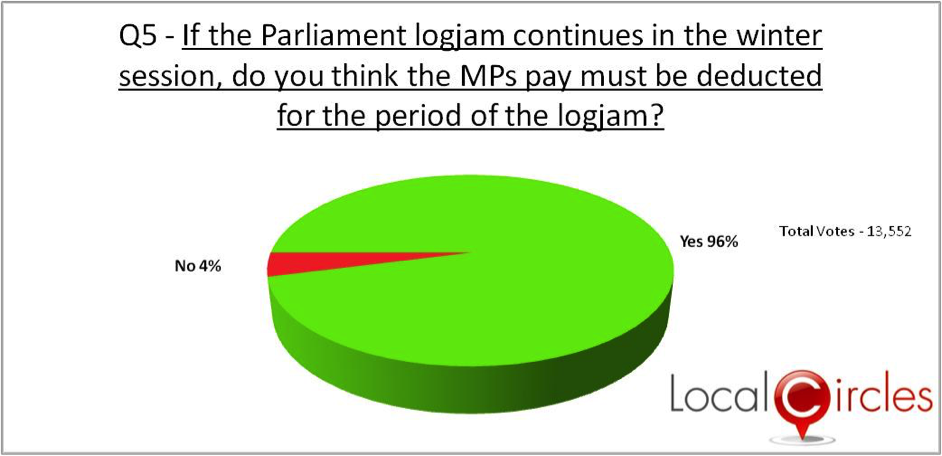 About LocalCircles
LocalCircles is India's leading citizen engagement platform that connects citizens at local, city and national level to participate in governance and make their urban life better. LocalCircles has more than 1,000,000 citizens connected on it across the country. All data and poll results are an exclusive copyright of localcircles.com so please give due credit.