my yoga guru
Mr. Joginder Gill master trainer of my yoga guru, is having a very good and in depth knowledge of yoga. I am very satisfied with his service. Very helpful in treating all diseases.
Gurgaon

shop no.11, opp main bus stand, gurgaon
Mar 4
Share By Email:
Share I really got to know how helpful is yoga in keeping us healthy. Mr. Joginder is very good trainer, having good knowledge in yoga.
Oct 8
Share By Email:
Share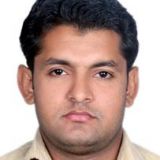 I am very impressed with his classes . At this age of fast life and pollution yoga is best therapy to keep yourself fit.
Oct 8
Share By Email:
Share