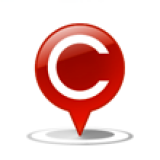 Request made to FM for Income Tax Filing Deadline Extension
Thanks to several members for raising the issue of not receiving your Form 16 last week. Subsequently, we had conducted a survey in which many of you participated. The same has been submitted to the Finance Minister and senior officials in the Finance Ministry and the issues have been explained in person. Below is the full survey report that you may go through and share with your contacts
LocalCircles Survey on Income Tax Deadline Extension
We are hopeful that they will accept the request and extend the income tax filing deadline. We will certainly keep you posted.
more
But then this practice is followed every year.....
Don't be surprised if this deadline is extended once again......
more
Irresponsibility over Rule of Law is the root cause of all sorts of lapses in Governance. SC also commented on this ISSUE.
more
I agree with Mr Tiru Narayan. The agency who deduct the TDS must ensure that Form 16/16A reaches the tax payer by dead line given by the Income Tax Department..... else penalty.
more
Few years back the Income Tax Return could be filed for current and previous two years. All of a sudden the rule was changed without any justification and without understanding the difficulties of the Tax payer, which is not proper.
The present deadline for filing Income Tax Return should be before end of the next financial year and that too without any penalty. Submitting afterwards can attract penalty.
more Year after year, this has become routine for the request to extend the last date for filing ITR. In fact, CBDT must release all ITR forms by March 31 of the financial year. TDS certificates in Form 16 , 16A, 16B......... must be released by the respective establishments by April 30 of the following years as every transaction is system driven. Similarly, these establishments must file return related to TDS/TCS deduction/collection and upload all other relevant data by April 30 of the following year. If this is followed, there is no need for extension of the date for filing ITR except for exceptional circumstances like natural calamities
more
Time/period is specified considering Fair Accounting and Declarations. Except in extraordinary Budget year, no change to be entertained. Usage purpose of Digital/Internet operations totally support the time period please.
more Deadline must not be moved (may be for this year only). Instead, the IT Dept. must set a non-movable deadline for the institutions and punish heavily those that fail to comply. This will act as a deterrence for those institutions and make them comply with their timeline. If IT Dept. does not take this step, we will be requesting IT Dept. EVERY YEAR to move out the deadline.
If a taxpayer can prove a delay in receiving tax form, IT Dept. should have a process to waive fees/fines.
more