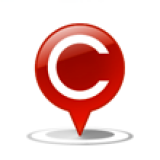 Jewellery Buying - Survey and Key Tips
As some of you look to purchase jewellery today, we share with you the LocalCircles Trust in the Jeweller and Hallmarking Awareness Survey. Also included are member posts on how hallmarking works and a consumer's rights as well as how to know the purity of gold.
You can also share the same with family and friends especially if they may be buying jewellery today on the occasion of Dhan Teras.
Jeweller Trust and Hallmarking Survey
Hallmarking - How it works
Tests for Gold Purity
more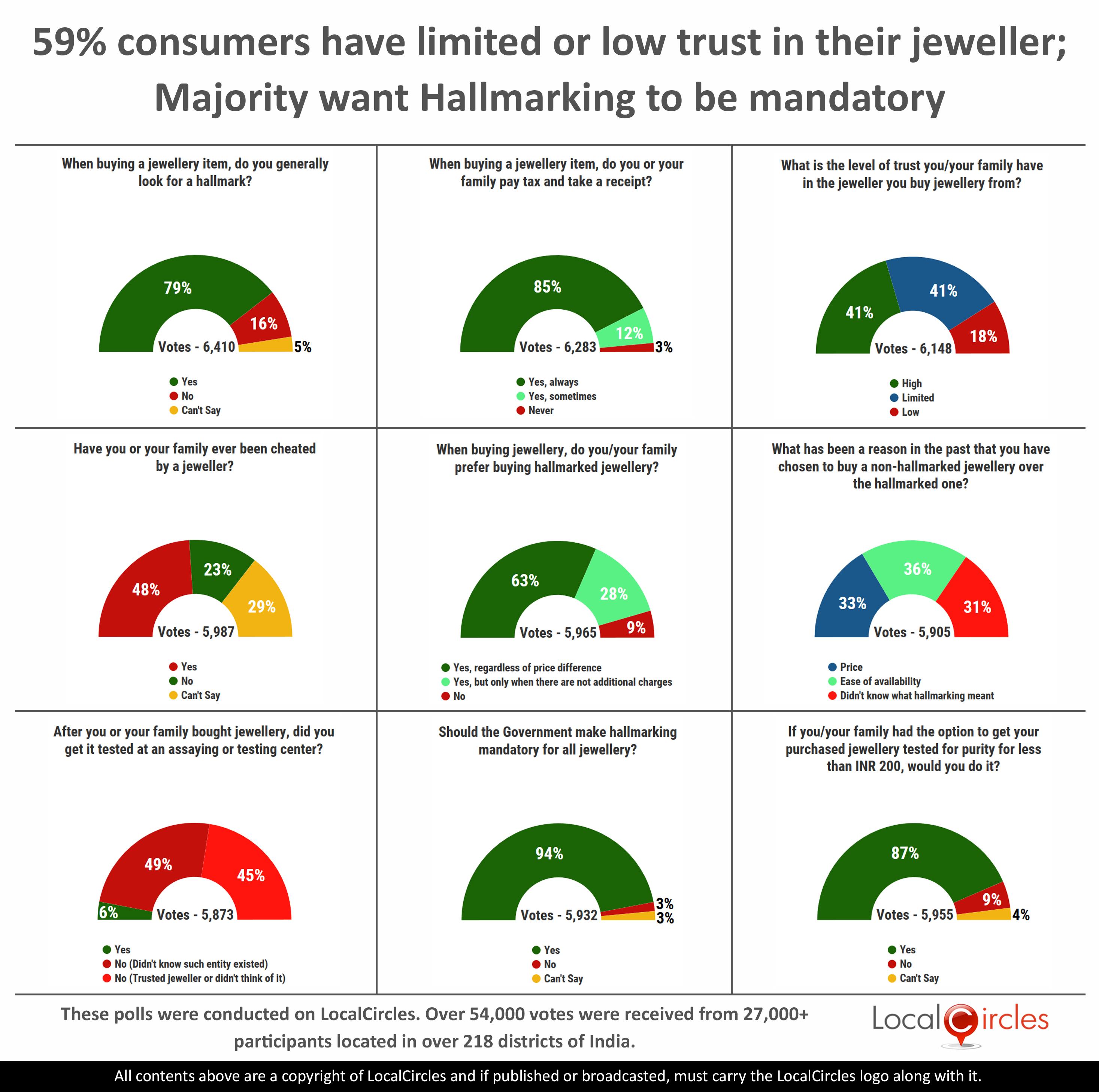 16 DIFFERENT TYPES AND KINDS OF WEALTH - THE TYPICAL INDIAN BLESSING USED TO BE BTW.. IN ANY LANGUAGE AND IN ANY PART OF THIS COUNTRY!
IF YOU WANT AND DESIRE TO HOARD THEN DESIRE TO HOARD ALL 16 KINDS OF WEALTH BTW.
AND FOR WHICH PLEASE KNOW WHAT THOSE 16 TYPES OF WEALTH WERE IN THE INDIAN TRADITION, & BY THE INDIAN TRADITION, FIRST!!
GIVING CHARITY WAS CONSIDERED A WEALTH - SO YEP EXACTLY THE OPPOSITE OF HOARDING.. MEANING NOT MORE FOR YOURSELF BUT GIVE OUT A BIT OF WHAT YOU CAN (5% OR 10% OF YOUR WEALTH JUST INDULGE IN THAT RANDOM ACT OF KINDNESS AND SENSELESS ACTS OF BEAUTY!) AND EXPERIENCE TO KNOW WHAT A WEALTH OF JOY THAT BRINGS YOU FOR A LIFETIME!!
WHEN HERE AND AFTER YOU'RE GONE, THIS IS THE REAL AND ONLY WEALTH THAT WILL GO WITH YOU.. AM PRETTY SURE!
SCREWED UP SOCIETAL NORMS.. CONVOLUTED OVER AND THRU THE CENTURIES!!
PLEASE INTROSPECT A BIT THIS DIWALI AND DO YOUR LIL BIT OF DHAAN AND SEE FOR YOURSELF WHAT AN OCEAN OF WEALTH IT WILL BUY YOU FOR THIS WHOLE LIFETIME, NOT JUST FOR ONE YEAR! AND IF AFTER THAT ACT OF CHARITY, YOU DONT LIKE THE FEELING, GO AND BUY YOURSELF TWICE OF WHAT YOU GAVE OUT FOR YOURSELF!!!!!!!!!!!!
LET THAT BE TO A RANDOM UNKNOWN POOR SOUL..... TO MAKE IT TRULY AN ACT OF TRUE CHARITY!
more NONSENSE. NO LIMITS TO HOARDING. (UNDER THE PRETEXT AND VEIL OF "INDIAN CULTURE AND HERITAGE"!! )
HOW MUCH IS REALLY ENOUGH OF THE YELLOW METAL!?
COMPARE AN AAM AADMI OF INDIA TO AN AAM AADMI IN THE GLOBAL SCENARIO HUH !
JUST HOARDING MINDLESSLY THE YELLOW METAL AS IF THAT'S THE REAL WEALTH! !!!!
GROSS PEOPLE WITH GROSS MINDSETS.
INDIA IS NOT A POOR NATION AT ALL.
A FEW THOUSAND INSANE, INHUMAN BEINGS FLOATING AROUND IN A SEA OF MILLIONS OF THEIR OWN KIND WHO DON'T HAVE TWO MEALS A DAY!
COMPLETELY INSANE, INHUMAN, INSENSITIVE, AND ABSOLUTELY GROSS AND CRASS PEOPLE - THE So-called WEALTHY, SOPHISTICATED FEW!
PLEASE REMEMBER THAT REBIRTH IS A REALITY!
IF THIS IS NOT HYPOCRISY, I DON'T KNOW WHAT ELSE IS!!
SOCIETY'S FALSE YARDSTICKS:
WEIGH A MAN BY THE AMOUNT OF YELLOW METAL OR
THE NUMBER OF HOUSES AND PIECES OF LAND PARCELS THAT HE OWNS! PLEASE REMEMBER IT'S ULTIMATELY GOING TO BE ONLY A 10 BY 2 WHEN U BID YOUR GOODBYES!
HOW MANY SACKS OF BLACK & WHITE, BLACK OR WHITE, BLACK & BLUE AND ALL OTHER HUES IN BETWEEN!!
MARRIAGE IS A MONEYED BARGAIN AND A BUY-SELL TRADING MARKET!
INDIA'S CULTURE AND HERITAGE WAS WEALTH IN TERMS OF JEWELRY AND PROPERTY AND ALL OF THE ABOVE TO A REASONABLE EXTENT AND WHEN ALL IN THE SOCIETY HAVE SOMETHING AT LEAST! ARE ABOVE THAT ECONOMIC LINE OF LIVING STANDARDS!
AND THE REAL WEALTH THAT YOU'LL TAKE IS ONLY YOUR GOOD DEEDS!!
more
Gold is now costly and when we purchase gold from a Jeweller, we purchase under trust. Hallmark should give confidence, towards purity of Gold.
more Jewellery manufacturing and selling should be separated as many traditional jewellers under cottage or small level do most of inaccurate carat stamping. There should be a regulator as jewellery business is high stake transaction.
more hallmarking was to mandatory before Deepavali but fear of backlash
more