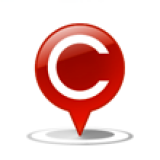 Addressing Public Health in India: Specific Rules and Actions needed
Very soon, the mosquito bourne and water bourne disease season will be upon us and then the viral season. Poor public health has many causes and there are certain things that the local and state Government do if effectively mandated through a policy and clear actions are identified.
With this post, we would like to seek your very specific inputs on what needs to be done to make the Public Health System a proactive and responsive one.
Also, please share what is it that the Central Government, State Government and Local Administration should do to minimize the spread of infectious, water borne or mosquito related diseases and how they should respond to ensure theses don't become widespread negatively impacting a large number of citizens.
We look forward to your inputs!
more
Self awareness is the best remedy. However, in case of staggered / accumulation of water, the public Health department should take care.
more 1-The largest incidence of diarrhoea ,and other GI diseases ,and pneumonia and other respiratory diseases must be addressed .
Ban roadside selling of street food with out proper standards.This can prevent god,inspect hotels of all categories who are going scottfree inspite of worst hygienic standards of food prep ,storage, handling ,duisal of waste.
2- Take care of pollution air,water,food
Ban recycling industry, plastic ,ceramic,glass making , brick kilns,bangle making
Ensure defiant open garbage burning,ban two stroke engined two,three wheelers,ban 15 yr old vehicles
Treatment of effluents by industries,diversion of sewerage of domestic and industry in to water bodies.
Supply clean drinking water by kiosks limiting it to 50 litres per family at nominal cost one or two rupees .Stop food production in fluoride affected areas and its sale.
Ban growing of vegetables in sewerage fed areas and its marketing.
3- public defecation and urination to be controlled by provision of toilets in all malls, petrol pumps ,city markets .Nominal fee can be charged ,give it to NGOs for operation ans maintainance.
Educate public by pamphlets,posters , film clips and volunteers,hold seminars to mothers in rural areas .
4- compulsory free immunisation against endemic diseases and schedule of 'musts 'for
Adults and children immunisation schedule .
Subsidised immunisation drugs from special pharmacies available to all .
5- investigations in to endemic diseases like Chronic kidney diseases of Srikakulam AP ( uddanam ) !Acute encephalitis of Muzaffar Nagar,and swine flu ,recent Kerala out break of viral disease by ?bats.
more
Bare minimum Essential Provisions and Controls of Healthcare grossly neglected. TO BE FASTENED TO SAVE LIVES AND SOULS. Unnecessary finding fault with States after natural calamities is of no use and even increase rivalry
more