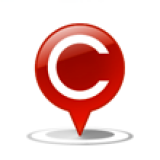 10 disruptive ideas for the next Government: Inputs Sought
In about 5 weeks, India will have its next Government in place, As the next Government sets its vision and plan, we would like to revisit the subject of 10 disruptive ideas that can Transform India. We request you to take a step back, keep slow steady improvement ideas aside and suggest the disruptive of all ideas which will propel India into significantly faster growth, development or significantly improve governance. The challenges are many including poor air quality, lack of potable water, crimes against women, massive skills gap, hunger, Government inefficiency, illiteracy, corruption, state of politics, almost every area needs radical change. Below are some of your previous inputs. Kindly review them and share disruptive/transformative ideas you may have. We will soon be compiling them for consideration by top leaders in the Government and Industry in early June 2019.
Transformative Ideas from Citizens
1.Garbage collection and disposal to be given to private companies who should do it during the night time
2. Rain water harvesting should be made compulsory for every apartment complex
3.The present taxation system should be removed and a flat transactional tax should be applied
4.Minimum education level should be specified for candidates to be eligible for elections
5.Bureaucrats should be made to deliver by restructuring their salary into base and incentive with incentive linked to output and performance to objectives/KRAs
6.Electoral reforms where every citizen and corporate contributes X% of their income to a political party of their choice
7.Compulsory and free education up to year 10. After that, depending on caliber, person should be guided to a professional course
8.Taking loan recovery actions against Top 2000 Bank loans defaulters and complete the process in one year
9.Scraping reservation based on caste or religion and bring in scholarship for the economically backward
10.Cash payment above Rs. 1000 should be banned – only plastic or electronic money should be used with incentive for the same
11.Mandatory outreach and citizen contact via Social Media for every Government department at Central State and Local levels
12.Creation of model districts (Center-State-District partnership) where any organization can set up an office/factory in X number of days with no ongoing inspector/bureaucratic hassles and a single window/web based customer service.
more
1. I was in Goa. I saw hotels there are collecting money at the cash desk saying "feedthe hungry and poor". Not sure if this habit has to be stopped. Ensure god administration will provide one meal at least to all in a day.
1.a. Provide a good image in tourist areas.
2. Survey the reason why some people still do not have good housing.
2.a. Is it because they are mentally ill? Do they need psychological counselling? Do they have addiction / de-addition related health problems?
2.b. Is it because they are closer to a doctor in a remote area?
2.c. If they are seniors, do they not have children / support system / family to take care of them?
2.d. Replace
3. Provide STPs and channels for waste around Ganga / Kanpur and for waste from tanneries and chemical plants around Yamuna.
4. Provide fountains in Ganga / Yamuna to increase oxygen level.
4.a. Measure oxygen level and publish.
4.b. Measure and publish increase in birds / aquatic life, fishes, ducks, swans.
4.c. Use the Indore model to separate trash from rivers.
more with the JanAushadhi if add Laboratory Tests and Scanning thus reliable reports at reasonable charges can be made available
more
Regarding poll day: Electoral body are used to announced order of shot to death, to whom who try to disturb law and order at poll day, but what for who have multiple voter ids for multiple voting or who try to bogus voting by any means. Why should not EC to announce those person would be bitten by bomboo stick till death on found guilty at first sight or announce such strict order to avoid bogus voting .
This become possible ,because the ink is used very tiny portion on the finger and they almost erasable, they erase and re vote, sometimes may either behind Burka or dual identity with/ without dadhi or burka .
EC should have to order , so that each and every voter who bear or wear any types of dadhi/ burka/ spectacles ,whether in their voter id/ id card or at present in person , which looks different , they should be allow vote through finger print or iris scan verification only. Through this way, no one can be successful in re-voting/ bogus voting, and also avoidable when one read the strict massage on banner at polling booth about stick beating till death to bogus voter, they would not try for the same.
thanks !
more
SC in the present case to direct strict regulations to curb all malpractices, Offenses, disturbances during Electioneering and specific rights to EC on the ELECTION DAY VESTING SHOOTING ORDERS.
JUDICIARY AND EXECUTIVE SHALL NOT LET THE VOTERS TO AFRAID, RIOTS , AND KILLINGS.
THE PRESIDENT AT NATIONAL INTEREST TO REFER THIS ISSUE TO SUPREME COURT please. Localcircles.com is requested to demand this at public interest please.
more Judiciary needs urgent attention. Court cases should not drag beyond 2 years. Judges should tell on what basis they arrive at a decision. If a judgement is baseless, his/her career should be stalled and if need be asked to retire. Next, police cannot keep a person in jail with th the excuse of investigation. If they can't chartreuse within 3 -5, months, release the person or at least keep them under house arrest, i.e.,Should not be in jail. Charge sheet in cases evoking public interest should be available online to those who seek them
more
No improvement will happen with such steps as implementation will be poor or non-existent. Only action which can help is " ERADICATE VIP SYSTEM incl for Politicians & bureaucrats ". Otherwise like Demonetisation or GST implementation country wouldn't progress & people will remain unserviced. Also abolish IAS / IPS etc. & their time-scaled promotions & salaries. Does Modi have the guts is the mute question?????
more
True. Increasing Criminal attitude under Political Rule opted in States will never carry benefits to general public. 7th Decade also ending with increasing Contestants having Criminal Record, Seizure of beyond 1.2 Crore per Constistuency in Elections, Fiscal Frauds, Social Crimes, National Security Threats WHILE THE CITIZEN ARE KEPT AWAY ADEQUATE EDUCATION AND MEANS OF EARNING FOR LIVELIHOOD.
This is indeed questioning the operation of Constitutional Mandates that were stipulated and guaranteed.
more