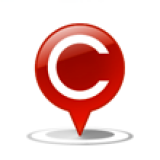 What issues are Startups/SMEs facing with Government?
LocalCircles is conducting its annual startup/sme survey which serves as input to the budget of the Central Government. With this post, we would like to seek your inputs on various issues you as a startup or SME or entrepreneur are facing when working with the Government. You may also include your dealings on various processes like income tax, GST etc. as well as if you have Government as a customer.
Since this is time sensitive, we request you to list the issue as well as the solution you think will fix it in your comments.
We Look forward to your inputs!
more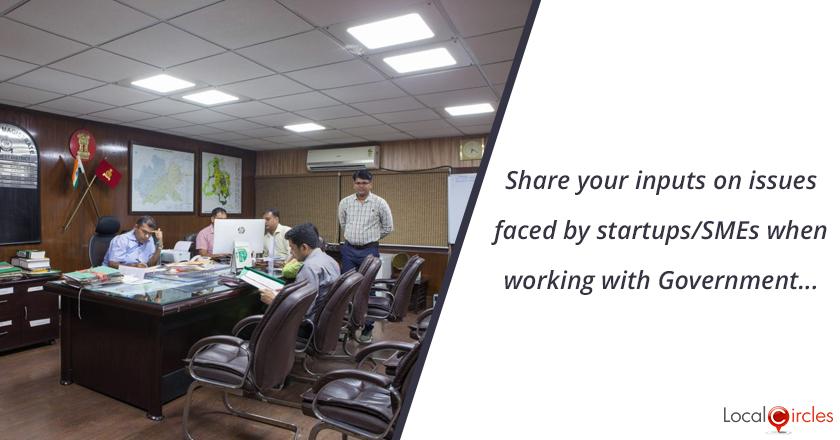 The biggest problem India has for any business is the too many permits and regulations. Cut down on all that and you will see the economy growing. Also all the illegal small businesses are popping up by bribing local government officials and government is losing tax revenues.
more
Tax structure for startups should be a lump sum amount for an investment block.
more
Problems SMEs are facing which the Administration must solve - some suggestions -
01. Too much cost of compliance - through the CA - and the Govt is allowing it. If a GSTR return can be digitally signed by the SME director and accepted by the Govt - why all other compliance can not be self certified by the SME director using his/her DSC ?
02. Govt initiated 20% of purchases by Govt and PSU from SME - there should be a monthly or quarterly report from the Govt and PSU units about this, in order to know how much is happening. The problem is - the administration of these units put such clauses that SME can not participate in their projects, then comes delayed payments, and all hurdles to throw the SME out - there is no cooperation between the administration and the wish of the Govt.
03. MCA - does not have a cell for SME - it shows the importance. CII, FICII etc - does not have lower charges for SME for their conferences - all these shows the old administration enjoying their powers and not moving one inch to bring changes.
Hope time will change with the good intention of new people in the Administration.
Govt. may wish and pass a law about anything - who implements it? If the implementer are not willing to implement then ? We are facing those problems always.
more Excessive and costly compliances and regulations
more
There are too many payments to be made to the Government on behalf of employees - and young employees do NOT want these benefits - they want cash.
I am especially talking of ESIC and PF.
If an employee opts out of these, then the employer should be exempted.
If leftists object, the answer is that where employees prefer to get these benefits from employers directly, why should Government intervene?
If any non-competitive employee wants this protection, he can opt in to ESIC and PF. In that case the employer will get these benefits via the Government as he /she desires.
As employee costs are very high, SME's are becoming less viable, and employment will be hit in the future.
more