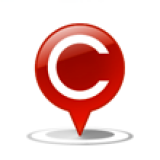 How can the Government drive India's Economic Growth?
With your inputs via LocalCircles in the last 5 years, 50+ policies have been introduced or amended covering various aspects of governance, consumer issues, law & order, civic issues, taxation and ease of doing business.
With this post, we seek your inputs on what steps are needed to fix India's Economy, drive growth and create new jobs
Please be as specific as possible in your inputs!
more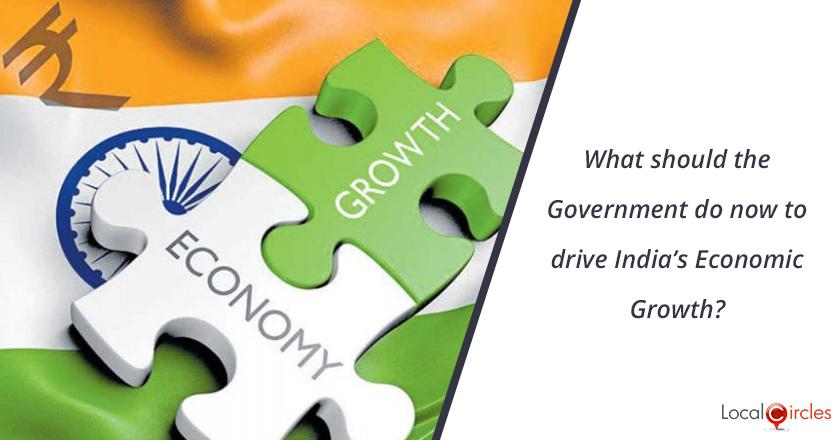 1. creating an online market for agricultural products will improve the condition of the farmers.
2. Creating online markets for other small scale & MSME products.
3. Reduction of oil imports by discouraging automobile sales inside India.
more The key to job creation lies in the promotion of medium scale industries in all districts. The number of jobs created per rupee invested is the lowest in large industries and mush higher in medium industries, But they should be enabled to operate in a healthy business environment since the rate of business failures is also quite high and has harmful social consequences.
Here is an action plan for the government to kick start Indian economy by creating manufacturing capacity and absorbing skilled workers.
1. Identify specific products for fulfilling basic needs in all possible fields including armaments manufacture.
2. Commission design teams from government labs to design prototypes.
3. Successful public/professional private sector companies must be given the responsibility for protype manufacturing, evaluation, improvement and mass manufacture preferably in greenfield factories.
4. Set up medium scale ancillary industries within manufacturing parks, which would be the key to providing jobs close to the manufacturing centre and arrange for supply of quality raw materials to these industries.
5. Identify banks for capital financing and working capital loans for the ancillaries.
6. Provide initial support for these medium scale industries in incorporation, financial management, setting up production and quality systems, accounting practices, compliance machinery and standardised IT assets through qualified professionals and various institutes of management / engineering.
7. Ensure administrative support to ward of undesirables like self-styled labour leaders by banning union activities (on lines similar to tech parks).
8. Set up a mechanism to ensure prompt payments (because many medium industries die due to fund flow constraints caused by delay in payments for materials supplied).
9. Set up these industrial/tech parks in less developed areas to provide employment for nearby communities while at the same time developing infrastructure to support them (skill training, power, roads, water, communication).
10. Prevent all political and official interference for private gains in the affairs of these medium scale industries. That includes forcible collections by political parties.
more
Exactly correct. Thousands of SSI, Hundreds of Medium Industries became Sick, and closed in 90s. No revival. No new in place. Global Marketing System, NRI, Corporates WERE OPTED. Now to be corrected with MSME, Cottage, Farm Industries allover.
more
I will keep it simple:
1. Listen to Dr. Subramanian Swamy and at least try a few of his suggestions. Make sure to implement properly and not in a half-baked manner.
2. Zero corruption. Corruption stills eats into the economy as much as 30%.
3. Use more manual labours with improved efficient, simple tools whenever machine is not essential (like the Chinese do) to keep everyone productively employed.
4. Produce everything possible locally by small manufacturers (handmade as much as possible but good quality) and provide a government platform to sell them. Why only Amazon, Walmart/FlipKart? You can have a FairMart.in
5. India exports food and imports finished products and oil. That is not the smartest thing to do when 50% of women and children are suffering from Anaemia (Government report). Weak women and children will not make a country strong. Learn from the Netherlands, Israel, Japan about efficient farming and distribution of nutritious food to own people first, then export. Do not sacrifice own people to get a little Foreign currency.
6. There are a million problems around us, use the young students/graduates to come up with solutions, implement them and create small businesses and 100 million useful jobs. Such a large and resourceful country as India does not have to look towards only Google, Microsoft, ... for providing jobs. Learn from the Tatas; they are a good role model.
7. Once again, many of the bureaucrats slow down India's progress. Many government plans and tax money do not reach down to real implementation. That bureaucratic system was good during the British time to collect taxes and exploit the people. But now in free India, if we want fast development, we have to make the system (bureaucracy, banks, etc.) efficient and get rid of non-performer burdens on the system.
8. Cut down on freebies. Honestly, I have seen able-bodied people becoming lazy and not taking their work seriously because of freebies. It should be given only to those who have no other choice.
9. Lastly, think long-term. Our biggest resource is our youth. We have old unproductive fellows making policies for the education and future of India. We need to get industry experts, business leaders, and bright people like ISRO scientists, top doctors, and economists like Dr. Swamy and practical leaders like Sri Gadkari involved in education and skill development. In the long-run that is what will drive the economy, the skilled young people and their productive work.
Jai Hind!
more To give an impetus and drive economic grwoth in India, first and foremost PM and his MPs must be role models and be sincere in focus in the development of the nation in the true sense and act whole heartedly on the following in a scheduled and organised manner.
1. Spending in infrastructure across the nature. Though Mr. Nitin Gadkari is focussed on development of highways, it needs to be speeded up as country lags behind heavily. Time frame is not at all maintained due to which every project runs on cost escalation which our economy cannot sustain and deficit will baloon. Nation has enormous labour potential and manpower should not be an issue. Freight corrider must be in place on priority for easy movement of goods across the nation.
2. Railways needs to be spruced up and the all new & existing projects must be completed as per schedule. It has lot of resources and half of them are not tapped. So, railways needs to explore better utilisation of its resources and generate revenue instead of singing the age old song of tariff not increased for a decade or so.
3. Though smart cities plan is announced, but no significant change in the direction. Still roads are jammed and bottlenecks are not looked into. Basic necessities like water, sanitation, power are not available for everyone. This needs to be addressed and actions are initiated on war footing.
4. Swatch Bharat Mission must be accomplished as targetted by 2nd October 2019, 150th birthday anniversary of Mahatama Gandhi. Lot more to be done.
5. Education system needs to be completely overhauled and skilled training included in the syllabus from the school level. Employable citizens to be the outcome of the system.
7. Both direct and indirect taxes need to be rationalised in a manner that every cittizen contributes to the exchequer in one way or another. For example, no tax on agriculture income which is the base for 70% of the population, which runs into trillion rupees, which is unjustified. So, let there be transaction tax instead of income tax by which every citizen will be part of the tax net. Certainly, revenue generation will be much more than direct tax collection. Toll collection must go which hamper easy flow of traffic. Similarly long term capital gain tax must go instead security transaction tax is modified so that revenue remains the same. Similarly, there should be 2 slabs of tax rates in GST and every product is included in the net. Return filing must be simplified which is an ongoing process.
8. Traders maintaining two sets of accounts, generating 2nd parallel economy must be identified and punished heavily. This is rampant in bullion and currency market and needs to be arrested forthwith. Digital payment system must be given thrust to its height. If need be subsidy is extended.
9. Corruption in the system especially in government departments must be identified and offenders are punished in public both in terms of cash and imprisonment.
10. Political interference must be stopped in any government scheme or projects.
11. China is dumping goods in the country left, right & centre. Government needs to look into this and ensure manufacture of such products at comparative price. Enough resources are available in plenty.
12. Action is needed to be taken for loans before they turn NPAs which will not warrant capital infusion of banks and in turn help in bringing down deficit.
13. Linking of rivers and waterbodies to avoid flood situation year after year. Rain harvesting system must be made mandatory in every construction both existing and new ones.
14. New technology is used in agriculture and agro industries to boost the produce. Way and means are to be identified on sustainable irrigation process with the available water so that even if monsoon fails in one year, pinch is not felt.
8.
more
Simple but enormously complex.
1) Let the items being imported be listed and why such items can't be manufactured in India, at globally competitive cost, need be identified. All hurdles are to be smoothened. Why we are importing rails?
2) Ours is an agro-centric socio-economic structure with low productivity and poor post-harvest technology for maketing, storage as also processing for various products. A thrust in this sector can bring revolutionary changes.
more