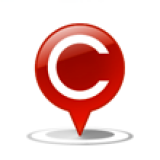 Food Wastage by Hotels- Actions to be taken
Many hotels in India have buffet food system and 60-70% food on average goes waste. Most hotels that had earlier signed up to distribute the left overs have now withdrawn from such programs due to the liability of someone falling sick due to the food and the inspector/Govt hassles that come with it. With this post we would like to seek your inputs on what is the best solution to minimise food wastage at these buffets. Please give specific and practical suggestions that can be implemented so this food can be effectively used. Below is the summary of the discussion on minimising food wastage we have had in the past.
We look forward to your inputs!
Key Issues and Solutions from Citizenry on Food Wastage
Food Wastage in India – Key Solutions
1.Warehouses should be built across the country to store food grains
2.Modern food storage technology must be introduced in storage godowns where state of food stored and godown temperature, moisture etc can be monitored.
3.A committee should be made to make sure that not even a single grain is wasted due to lack of storage facilities
4.Setting up of cold storage should be subsidised
5.Storage principle of first-in first-out should be followed
6.Pest control should be done in warehouse every quarter
7.The maintenance of warehouses should be outsourced to private companies who could be held responsible for their work
8.Middle men should be banned and farmers should be given direct access to the buyers and markets
9.Latest technology from around the world should be brought in to prevent food wastage
10.NGOs should be appointed to take sessions with farmers to create awareness about everything ranging from better seeds to latest technology
11.C-operative societies should be given a boost
12.Loopholes should be plugged and efficiency should be brought into the supply chain system
13.The data from the previous years should be studied and the distribution model should be forecasted well in advance every year
14.Wastage of food in marriages and parties should be minimized by laws that discourage throwing food or promote giving to the needy
15.NGOs could be encouraged to work in the field of collection of leftover food and distributing them to the poor and the homeless
16.Good marketing support of professional firms should be provided to the farmers growing perishable items
17.There should a mechanism to promote new entrepreneur in the area to import and export of organic food material from the rural side
18.The production of over-produced grains should be managed by educating the farmers on other prospects.
Food Wastage in India – Issues and Root Causes
1.Lack of warehouses to store food grains
2.Major pest problems in the existing warehouses
3.Warehouses are not maintained well
4.Farmers do not have direct access to the seller
5.Lack of technological advancements in the field
6.Lack of awareness among the farmers
7.Dearth of co-operative societies at the farmer level
8.The supply chain is miss-managed
9.There is a major delay in the distribution of the food grains
10.Money allotted to improve these facilities is lost in scams
11.A lot of food in wasted in marriages and parties
12.subsidy on setting up cold storage
13.Perishable food products are grown mostly by marginal farmers who lacks marketing facilities.
more There are so many lacunas in the system.We make so many rules but their implementation is very poor.On paper we want to show,we have done so many things but in effect it is zero.Hence whatever rules are made ensure we have sufficient machinery including man power for its implementation and it is implemented properly.Another is now a days it is more of a show business.For example few decades back in marriages only a few dishes of that particular community were prepared.Now in the name of show business we are compelled to open at least 10 types of food like chinese,south indian, chat stalls etc.This cause heavy expenses and a lot of wastage.
more
By
MANJIT SINGH MINHAS
I Manjit Singh Minhas age 63 R/O wadgaonsheri Pune. Joined Tata motors pimpri Pune on 3Nov.1979 .on 24 Aug.2003 Manager S SNaik for to sign me VRS i.e Early separation scheme with lumpsome amount Rs3.5Lac. This was reported to H.o.Mumbai because my left over service was 11 years . They told me that you will get response from Pune plant .on 9 April 2004 my service was terminated without any reason with one month salary only .that me they saved RS 3.5 lac..no dues given to me .In month of Jan 2007 I joined Weikfield Pune .in month of March 2007 Tata motors pimpri Pune filled false complain of cheque overwrite and was sent to yerwada jail so lost my job of Weikfield .Case heard in shivajinagar court acquitted without any charge .Now my case on Tata motors pimpri Pune is in Bombay High Court. Civil Writ petition 7041 of 2012 till today no hearing .How one can get justice in India.I am family members of three. I only earning member of my family .This is harassment on me what nobody care even though I contacted to Ratan Tata on phone..So poor person will die without justice in India .Modi will enjoy.
more
Allow me here to cite one incident. My wife and I had read in the newspaper and also heard a lot about food being served in a 5-star hotel on way to the IGI airport. One day, after dropping our international guest at the IGI airport, we decided to lunch at this hotel. The motivating factor was that they were serving some typical Malaysian dishes for lunch. This reminded us of or 14 year stay in Singapore during which we were fascinated by the Malaysian food which was a common-day experience there.
We had a disastrous experience with the buffet lunch. The so-called hugely advertised Malaysian food was kid of a farce.......they offered only two Malaysian dishes. We did order one, but the taste was no way near to the original that we had experienced in Singapore and in Malaysia. Moreover, the soup that was served was lukewarm, we had to get it re-heated.
All the dishes that we tasted were literally "cold".......even the so-called grilled chicken, the paneer-tikka and also the mutton-chops. The hotel's coffee machine had apparently never been serviced, because the Espresso that they served was like "nescafe in hot water"......no foam at all, and the quantity was three times more than a normal espresso.
So much for food being served in 5-star hotels in Delhi......
WHEN OH WHEN WILL WE WAKE UP, FOLKS ?
Not as clients, but as those who serve and win the goodwill of visitors....?
more
Offers of Buffet breakfasts in hotels are sure to lead to wastage, consider this from any angle as one may.....
Observing honestly, the BF buffet is not much different from the Lunch Buffet and also not many changes are made for the Dinner Buffet. Which means, the same foodstuff is offered over three meals in one day, but with different price-levels. LB is not much more expensive than the BF, but the DF shows a remarkable increase in price, why ?
Question: Must the buffets always offer food from different culinary directions, viz. Indian, Chinese, Japanese, Italian etc. etc ? Already on the Indian platform they've more than half a dozen varieties. When we go to Vietnam, they do not offer us Indian dishes, nor in any of the Western countries. I've never come across Indian/Asian dishes in a buffet offered by hotels in Japan or China or Vietnam. Thailand, Malaysia and Singapore are exceptions, because these countries house more than many Indians.
So, why must our Indian hotels lay out such a broad-based buffet, catering to almost every taste on this planet ? Why must these hotels offer parathas, poori-aloo, pao-bhaji, idli-dosa-sambhar etc. in one meal on the same day? Let hotels offer one Indian dish every day and change it to different ones on Tuesdays and Wednesdays and Thursdays and.....etc. Do they fear, their clientele would decrease ? No way. People adapt to what is offered.....be it food or outside temperatures.....
Recommendation: Move hotels to reduce their buffets to not more than 15 per cent of their current offers, save on wastage and reduce prices.
My suggestions:
For Breakfast: Fresh fruit/juices, porridge/muesli, egg-dish, toast/chutney/jam, coffee/tea. Don't we eat just this much at home too ?
For Lunch: Fresh green salads, one veg/one non-veg starter (soup), main meal with fish, mutton, chicken, prawns, cheese-and-crackers, followed by tea/coffee.....Liquor by choice at extra cost.
For Dinner: same as for Lunch......
Hope someone from the Hotel branch would read this and take action......
more Transportation cost also one reason for food west.
uneventful situation causes food wastage.
unpredictable natural cal mighty also reason for food west.
more