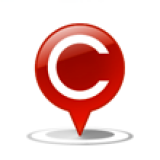 47 pct citizens of Maharashtra paid a bribe in last 12 months
Thank you all for participating in the Indian Corruption Survey. In Maharashtra 47 pct citizens said they paid a bribe in last 12 months and most bribes for paid for police, property registration and land issues. Below is the full report of India Corruption Survey 2018 including Maharashtra.
http://bit.ly/indiacorruptionsurvey2018
You may share the link with others to create awareness and reduce bribery and corruption in Maharashtra and India.
more Political parties are involved and sponsors corruption ,this is supported by beaurocrats and official machinery of govt. No body can escape from this octopus system
more
The more appropriate assessment will be "Ease of Living" index. This will cover all the parameters of the functioning of the Govt, both State and Central, and the municipality.
Any such office of the above should be given a star rating. This will give an idea of the "Ease of Living" index. Every time the citizen visits any of these office and gets his work done should get 5 stars. Lower the stars, lower the performance.
In my opinion,
5 star is a dream come true
4 star is just a dream
3 star is just the thought of a dream
2 star is just a thought
1 star is a nightmare.
more
This got be brought to PM Notice and send report on his table to think . He said he wants to eradicate corruption. His own government is carrying on with corruption. That ìs India.
more
PM has proved it beyond doubt that he can not do anything about corruption.It will continue as a blood cancer. It is common man who can eradicate corruption like independence we got because of leader like Netaji, Vir Savarkar, Chandrashekhar Azad, Sardar Bhagat Singh and many more not by cribbing.
more